Based in Bristol, we are a full service digital agency with a strong focus on technical development. We build innovative ecommerce and bespoke CMS web solutions individually tailored to our clients needs and their commercial goals. Take a look at some of our work and see how we have radically improved and grown their businesses. 
WHAT WE DO
Supported by a talented team of developers, creative and UX specialists, testers and digital producers, we work with people who value their business as much as we value ours. We help clients evolve their businesses and significantly increase ROI and engagement. Working side-by-side with our clients helps us understand their businesses like they are our own. Our team are hungry to stay ahead of the industry with ground-breaking innovation in everything we do.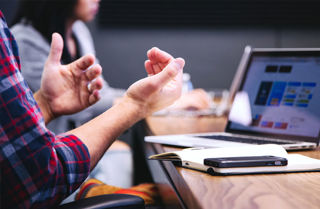 Work at Gibe
We're a little more than your average agency. Come and join a team of truly talented people. We have a trendy office, the perfect environment to breed creativity, technical innovation and career progression. We have some great benefits, we're a social and friendly bunch, and we support a healthy work life balance with flexitime, working from home, training and great equipment to make your job enjoyable.