The website we created was the first since being setup as their own trading entity. To work with Thrive has been a delight; whilst financial in nature they are a company with a wonderfully ethical and environmentally friendly twist. Thrive help raise funds for and manage a portfolio of renewable energy projects up and down the UK; primarily wind based projects. The new website was built to showcase these amazing projects and case studies. It was also a platform for engaging Thrive's varied stakeholders including existing and prospective shareholders.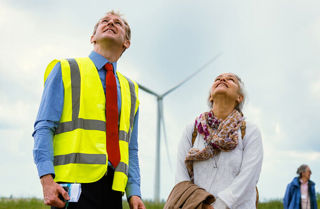 "This bond exceeded expectations. We had set a target of £7.5m by the close date of 27th February, so to have raised over this amount in just four weeks confirms that there is a significant appetite for investing in and supporting clean energy for future generations."
The site needed to be both robust and flexible, so we used Umbraco to deliver the CMS solution. Whilst we delivered a number of bespoke templates most were given modular control to offer greater flex including the ability to allow Thrive to have high freedom in layout for content and blog page articles. We utilised a content grid approach that allows editors to construct different layers of stacked content – 1 to 4 columns, images, video, text, etc. – all entirely responsive and accessible.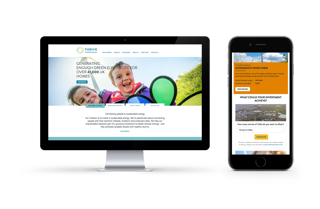 The site was also fully integrated with Mailchimp and we created a bespoke responsive email template within Mailchimp to give them a flexible way of communicating with all their target mailing groups. Most of the content from their old site was transferred to the new site with the view to re-working it within the new CMS. 
Since the site has gone live many have commented that the old content seems refreshed and far easier to find than it was previously. The site has performed well and has been an aid to their recent campaign raising capital for another wind farm project; they hit their target in just 4 weeks. We very much look forward to working further with Thrive in the future. If you yourself are looking to invest your money then we certainly think they are an option to consider.