Careers
Work takes up a huge amount of our lives. There's no point working somewhere you're unhappy or unchallenged. Alongside a healthy work life balance, at Gibe we like to have a little fun. With regular socials, weekends away and Christmas shenanigans we definitely employ a 'work hard, play hard' mentality. We believe it's important to have a team that have great relationships to support each other, have fun and share knowledge. 
There is support for career development with budget allocated to everyone. You can spec and build your own computer and use flexitime to manage your time as you need. We aim to make life less challenging so you can get stuck into the stuff you love.
The team welcomes everyone and we have quite a collection of personalities! So, if Gibe sounds good to you, give us a call and let's talk.
–No recruitment agencies, thank you.
Why work at Gibe
Digital

?

Some of our other benefits... 
Competitive pay
Christmas bonuses
Great office near the SS Great Britain
Flexi-time
Remote working
25 days personal holiday, and bank holidays
An extra 2 weeks Christmas holiday
Plus an annual company trip (abroad) - holiday, but with your team
Training and career development
Friday beer o'clock, free softies and brekkie
Get in touch to find out more.
We love tech
There are some pretty great advantages to joining our team. We're all lively and very passionate about our work. We love to upskill, progress our careers and share our experience. We build websites, but are more of a software company in our approach. Most of our technical development is ecommerce focused and bespoke. We develop in C# on .NET and we welcome those with a love for software development regardless of experience.
You might be a graduate looking to kick-start your career or a well-established C# .NET developer. Either way, pick up the phone and talk to us.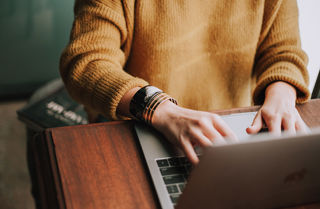 A great place to work
There are great places nearby to grab lunch for all budgets or you can relax at the office with your speciality leftovers. In summer you'll find many of us taking a stroll around the Harbourside to sample some of the vibrant food offerings on the river. We're constantly spoiled for choice.
Nearby, we have convenient access to shops and boutique coffee houses and all the bars and restaurants at Cargo and Millennium Square.
PureGym is a short hop over the river should you also wish to fit a workout into your day, or a more sociable option, we have an active and friendly running club for all abilities.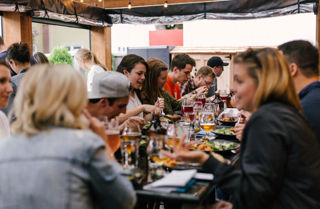 "I had the best time away on this year's company trip, we visited a lot of places and did a lot of stuff I never would've seen without Gibe. I feel pretty lucky to be part of the team here. I've not felt quite so appreciated with previous jobs I've had."
Time to get away
We have had some amazing adventures with our team including Amsterdam, Prague, Rome! We all get a chance to explore and visit places we've never been, experience new cultures and try a variety of different food and drink. We're definitely a bunch of foodies. 
Happiness, friendship and fun is something we take very seriously at Gibe. As life and work can be demanding, we like our team to decompress every now and then.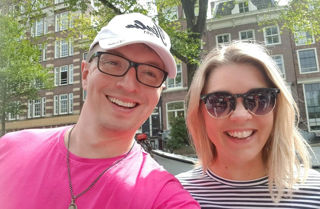 Umbraco Spark Innovation Conference
Another string to our bow is hosting the annual Umbraco Spark Innovation Conference. It's been a successful event for a couple of years now and it's a great resource for Umbraco developers. For the last two years, it has been held at the M-Shed, which has been a wonderful venue and allowed visitors to experience the Bristol Places Gallery to learn about our great city.
Umbraco Spark is back on for 2023 and will once again be hosted at the MShed in Bristol! It's free entry to all our employees including the infamous swag bag...