A NEW RELATIONSHIP
Gibe and Tap Warehouse began their adventure together back in 2011 when Tap Warehouse, a brand new company set up by Island Bathrooms, launched. Island Bathrooms, a bathroom retailer based in southern England, has over 45 years' experience and they identified a large and lucrative market selling taps directly to UK consumers at discounted prices.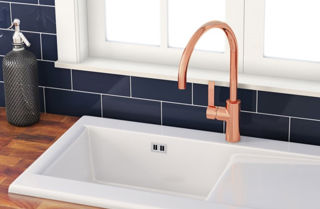 "Gibe has completed two ecommerce sites for us over the past 2 years, as well as various on-going updates and improvements that arise as our business develops. We would more than happily recommend them to anyone looking for an agency that delivers strong results and good value-for-money."
FURTHER ENHANCEMENTS
The core GibeCommerce system has been further enhanced so that highly configurable bathroom suites can be sold using the normal administration system. Users can upgrade individual elements of a bathroom suite using their simple onsite tools. Redeveloping the search allows users to enter partial or misspelt terms to find the product they are looking for.
Gibe gave Tap Warehouse the tools to go the extra mile for their customers. The super fast product management tool can handle 1000's of bulk-product updates and product uploads, which means less waiting and instant updates to the website. We developed a sophisticated split-shipment delivery tool that gives customers the opportunity to select convenient delivery options and uses stock levels straight out of Brightpearl ERP to tell the customer when to expect their order.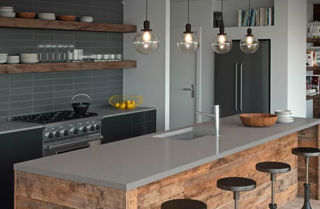 LAUNCH & CONTINUED GROWTH

Tap Warehouse's huge success began from startup to a rapid-growth enterprise in no time at all. Now they sell in excess of 15,000 SKUs online.
The Tap Warehouse website houses an Umbraco content management system and is built on GibeCommerce providing sophisticated administration tools; staff can manage products, stock, orders, customer details and site content easily and conveniently. An effective search designed to auto-suggest search terms, as well as the thousands of refine combinations, allows users easy access to thousands of products in seconds. 
In 2016, Tap Warehouse continued to smash the previous year's trading performance with a 68% increase in both transactions and revenue and a 4% increase in conversion rate to boot. This is off the back off a solid growth in users at 54% and sessions at 58%. Bounce rate also dropped nearly 18% and page views up 61% showing greater engagement with the brand and proposition.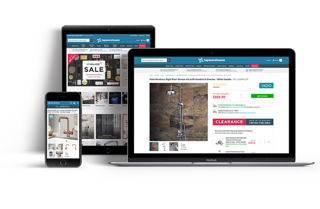 A SUCCESSFUL MODEL
Since V1 of Tap Warehouse we have continued to support the site's evolution as Tap Warehouse, now part of the Beyond Retail Group, has grown. They developed 2 sister sites Drench.co.uk and Onlyradiators.co.uk. The first versions of these websites were built on Magento but as these sites grew Magento was found to not be up to the task. Gibe have therefore replatformed Drench and Only Radiators onto the same GibeCommerce and Umbraco platform as Tap Warehouse with great success.