A massive 97% of our customers think our produce is high quality and 95% would recommend us to their friends and family. Thanks to our new website, we can now reach more customers with our fantastic produce.
THE GREENDALE FARM SHOP CHALLENGE
Greendale Farm shop was developed as a new ecommerce offering to bring Greendale's already well established physical farm shops offering to a UK wide customer base. It offers fresh high quality farm and seafood produce (as well as a farm Greendale owns it's own fishing fleet) which can be delivered to your door or arranged to be picked-up via the online click and collect service. 
One of the key objectives of this project was to provide a platform that was a highly visual experience whilst still being highly functional. This has been attained through the creation of an online brand and designs that have been implemented via Umbraco CMS and our Gibecommerce ecommerce platform.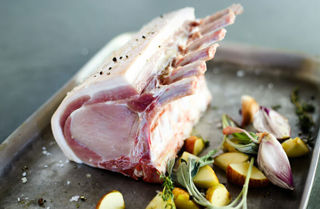 "Six years ago we were selling eggs from what is now just the seating area of the cafe and now our produce is accessible across the whole country. It is a huge turning point for the farm shop and has opened a door to release so much potential, I cannot wait to see what the future holds."
How we did it
The site is built on Gibecommerce and provides all of the functionality so that Greendale staff can manage products, stock, orders, customer details and site content. The Umbraco CMS offers lots of flexibility with the content grid and many different content modules that can be dropped into most templates meaning far greater options are available to the site editors than would be seen building more traditional and rigid fixed template layout.
Since its launch in August 2016 the site has performed well in an already competitive online food retail market. Christmas sales have been a particular boon with sales increasing significantly compared to the previous year and this being directly linked to online transactions. A customer satisfaction survey showed 93% of customers found the website easy to use, 95% would recommend the site to friends and family and 97% think the produce is of high quality.
DESIGNING THE SITE
The site was designed to be fully responsive; and given that 65% of users use the site on mobile or tablet it shows how important it is to ensure a good mobile experience when building an ecommerce website. We believe it also helps massively that Greendale invested in stunning product photography that allows every product to be shown off looking at its absolute best.
Bringing Greendale online has allowed the farmshop to access new markets previously inaccessible – particularly London which represents 22% of online customers who previously would have had to travel to Exeter to buy from the farmshop. The site is a true multi-channel experience with it's click and collect service becoming ever popular as well as being used as an online resource for people to keep in touch and track events happening at the farm or the local café.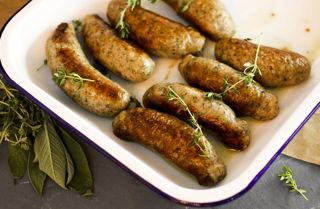 This was an exciting project launching a local brand online to become a national supplier of organic produce. We enjoyed the challenge of creating usable and enjoyable service for customers. The photography has been wonderful to work with, it really shows the essence of the business.