TECHNICAL EXPERTISE & 3rd PARTY INTEGRATION

We're technical experts and regularly deliver projects that many agencies shy away from. We've integrated with dozens of different ERP systems, payment providers, CRMs, email platforms and third-party software. We have written core code in a number of open source CMS platforms and have developed our own feature-rich ecommerce platform. We love to write bespoke code and have a long history of delivering technically complex projects on time and to an agreed budget.
We have extensive experience integrating with all kinds of third-party systems. Your ecommerce platform is one part of your technology stack and needs to speak to your back office systems to manage your ecommerce operation. We have experience integrating with all sorts of systems, from bespoke SAP integration, Microsoft Dynamics and Brightpearl. We can integrate with any digital platform, whether that be an ERP, CRM, booking engine or other third-party software.
GIBECOMMERCE
We love research and development (R&D) so we built our own feature-rich ecommerce platform. Gibecommerce has been running very successfully across many of our client's websites and dealing with thousands of daily transactions for a long while now.
There are many off the shelf ecommerce solutions out there. One of the main benefits of the Gibecommerce system is that you are in complete control. If a feature is not supported, you ask for it and get it; you have a direct line to Gibe who can give you the exact solution you want… no compromise. There is no license fee to pay. It runs on the very latest Microsoft technologies and we keep the system up-to-date, secure and future proof with new iterations regularly being released.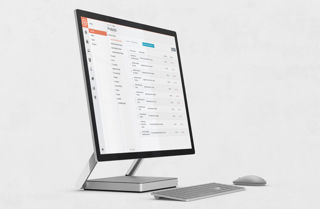 HOSTING
We support an array of dedicated servers for various clients. We do not host servers at Gibe, instead we recommend using a third party hosting specialist. With a specialist host you'll get a secure and fully redundant infrastructure and guaranteed service level agreements.
Our preferred hosting partners are Microsoft Azure, Rackspace and Amazon Web Service but we are happy to work with other regional hosting providers or your internal hosting setup if you have a preference.