Scavenger Hunt 2018
I had heard the Gibe scavenger hunts were legendary but I didn't quite realise how much fun they would be until I took part in my first one on 4th July! Being reasonably competitive, I thought would be right up my street and I wasn't disappointed.
What was the prize? Just like last year, nothing, nada, zero... I mean pride (cough).
This year the theme was everything AMERICAN! We were split into the 3 teams below, briefed with our scavenger challenges and soon got on our way at 6pm.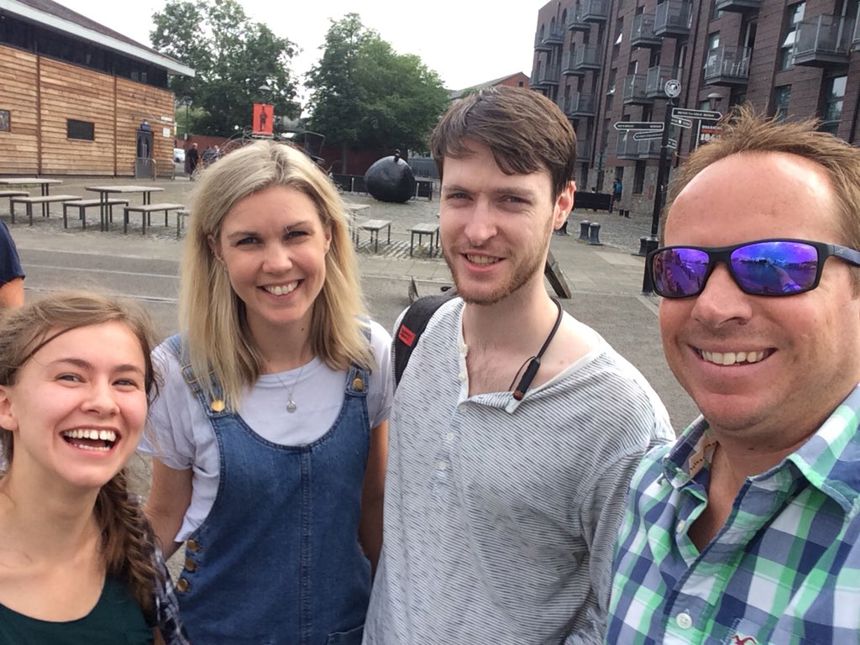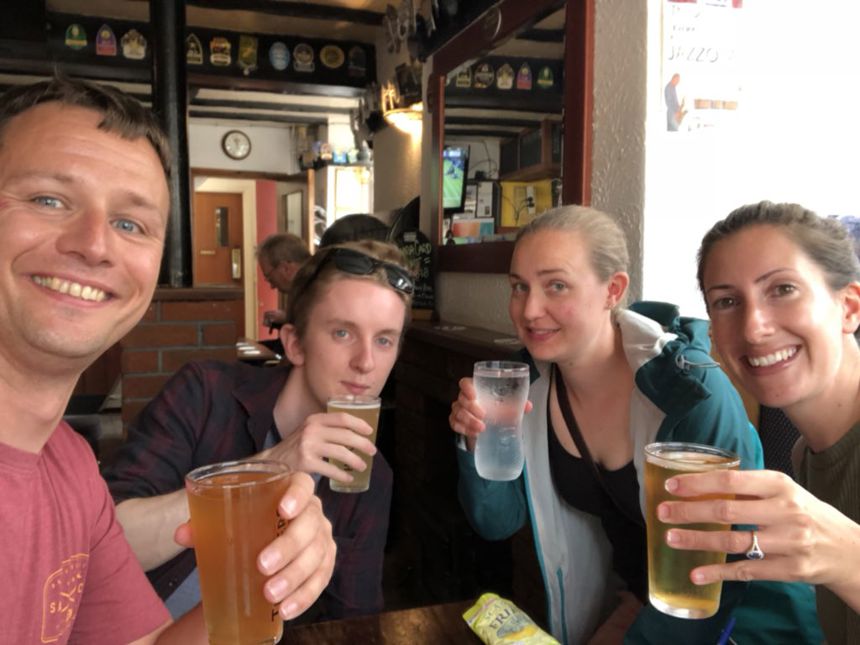 Some headed to the pub to work out a route to tick off as many challenges with high points as possible within the 2.5hr time limit. Others just started walking and planning on the way.
And one team just headed straight to the pub... ticking off two challenges on the way, and never really left the pub, needless to say they were no competition to the other two teams. 
'Gibebrahamlincoln' (my team), headed to the pub to plan our route. We managed to tick off a few challenges whilst drinking our pints, one of which was thanks to the very lovely bearded bartender for allowing us to put a some glasses on him and take a picture of us hugging him. Thank you again for that!
I could go on about all the individual challenges, what was the most funny, but I think our pictures will tell a much better story of the antics we all got up too. Here are some of our favourites: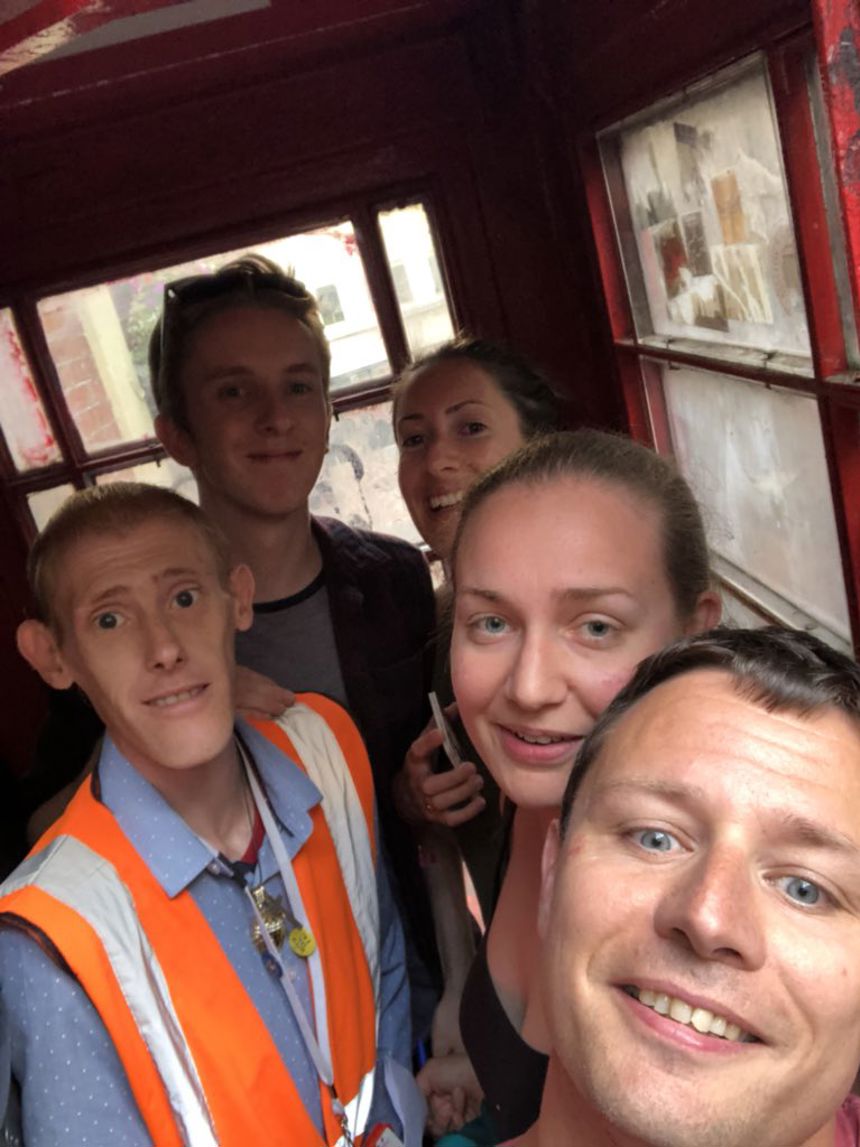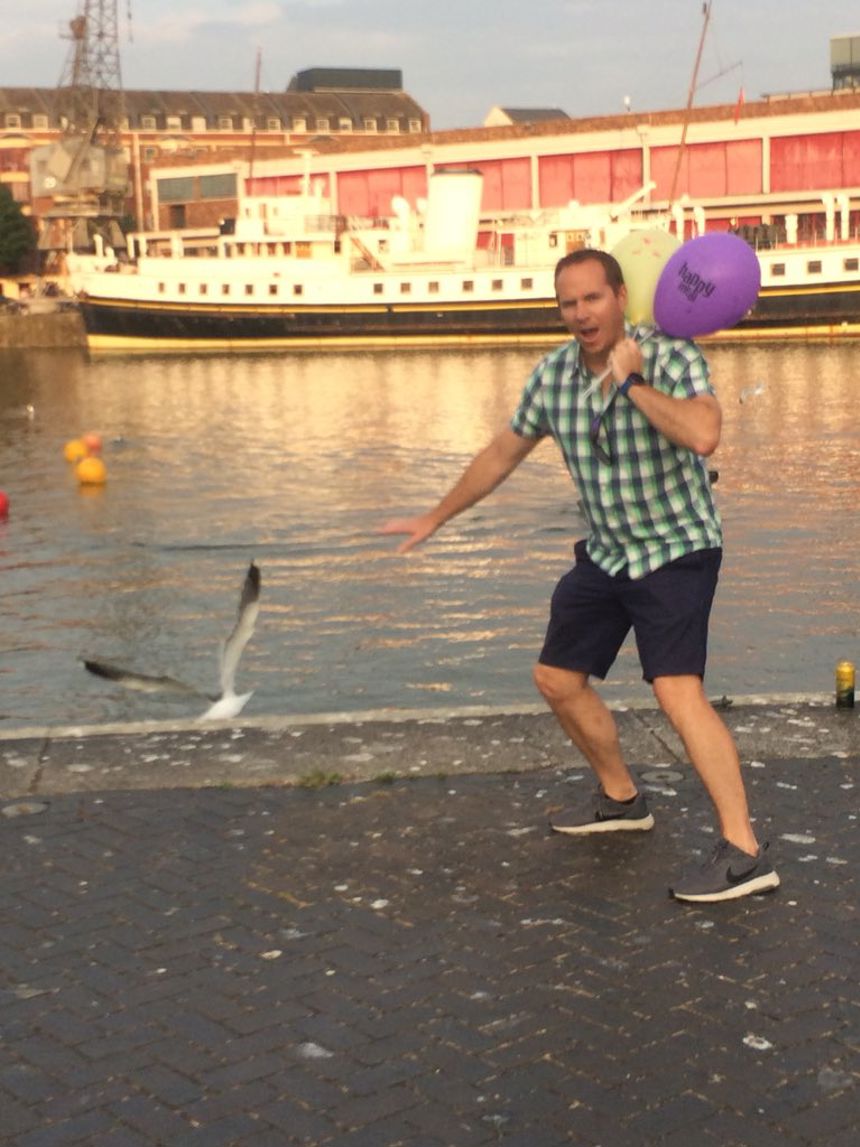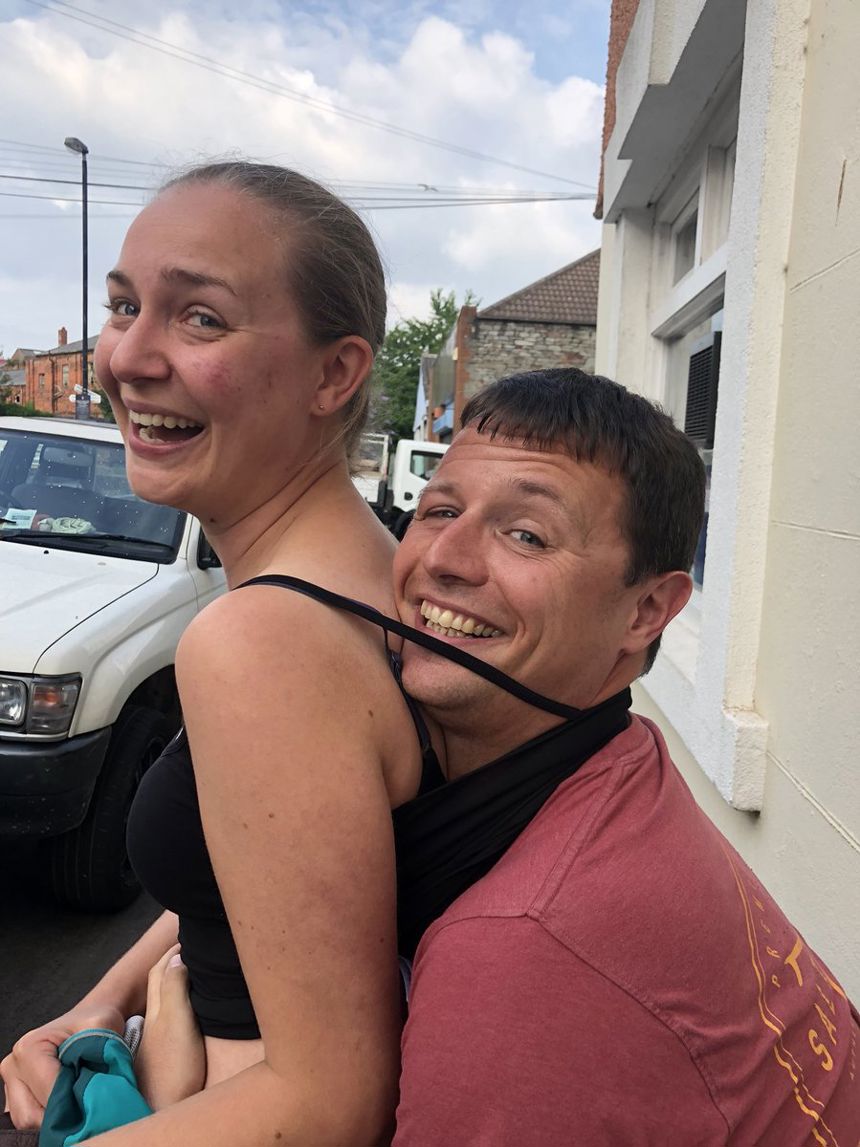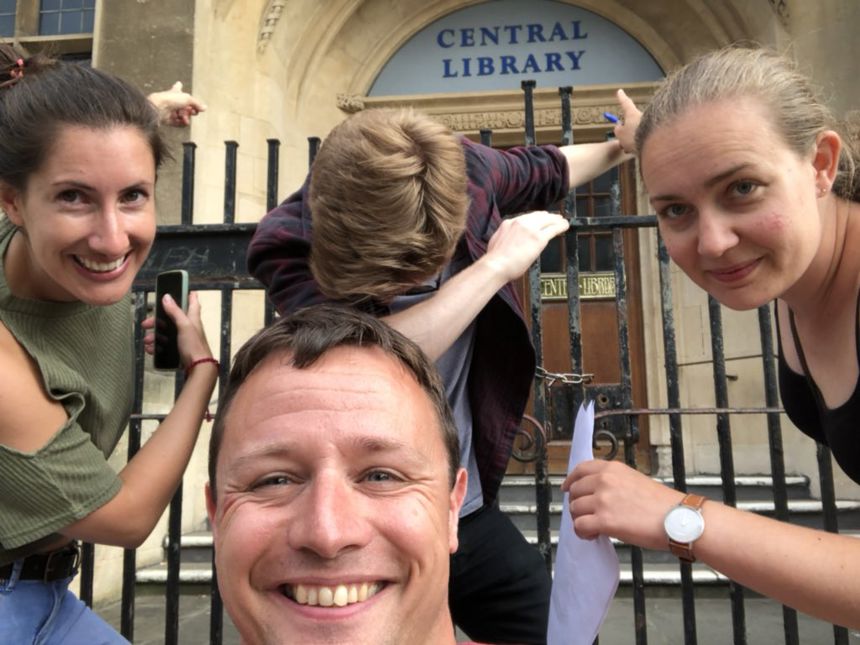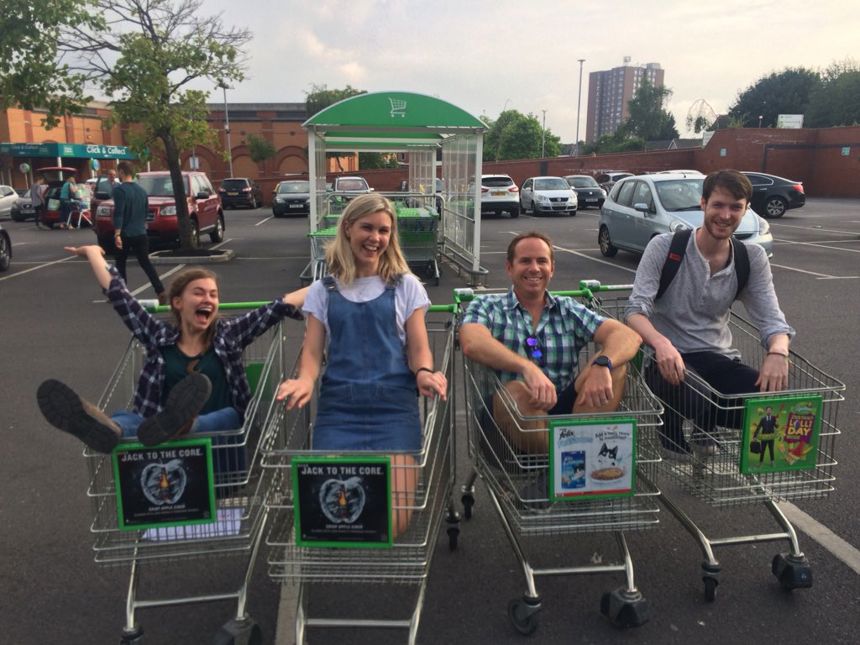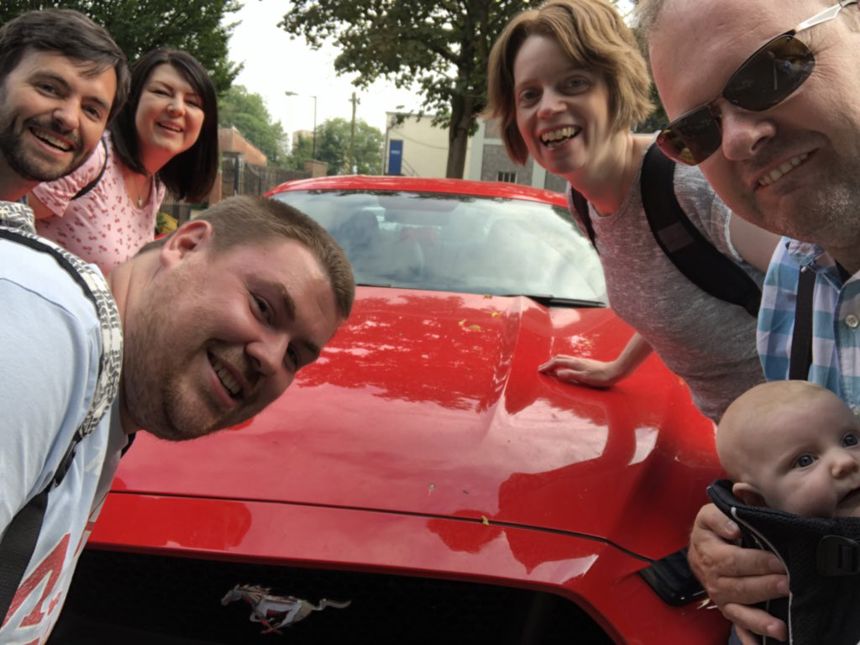 Once the time was up, we all headed back to the office for beers and the winner to be revealed. I can sense your anticipation reading this... 
As team 'No name' ended up getting trolleyed in the pub, there was only ever two teams in this challenge, team 'Good Giberations' and team 'Gibebrahamlincoln'.
It was so close it was cruel with team 'Good Giberations' coming in 5 points ahead of 'Gibebrahamlincoln', with team 'No name' nowhere to be seen. 
Team 'Gibebrahamlincoln' just missed out on the championship. I know what you're saying, I should have demanded a recount, but I thought I should just let it go... and I have... I think... well soon.
So a big congrats goes to team 'Good Giberations', enjoy all that pride you know have. Here's to next years!
A big thanks to everyone we pestered that evening in Bristol, we couldn't have done it without you!