At the start of 2020 I joined the Umbraco Documentation Curators Team, when I saw an opportunity to work more closely with the community (and the promise of some free cheese!). Life within the team has been fun and educational but due to COVID-19 has been restricted to Zoom calls and Slack channels and any plans to meet up in person had to be cancelled.
But like everyone, we preserved and were able to achieve some great work whilst being apart. As the pandemic restrictions lifted we were finally able to plan a meet up, so I flew out to Denmark full of anticipation, excited to meet all the wonderful people I had only seen inside tiny boxes on my computer screen and visit the cool, new office.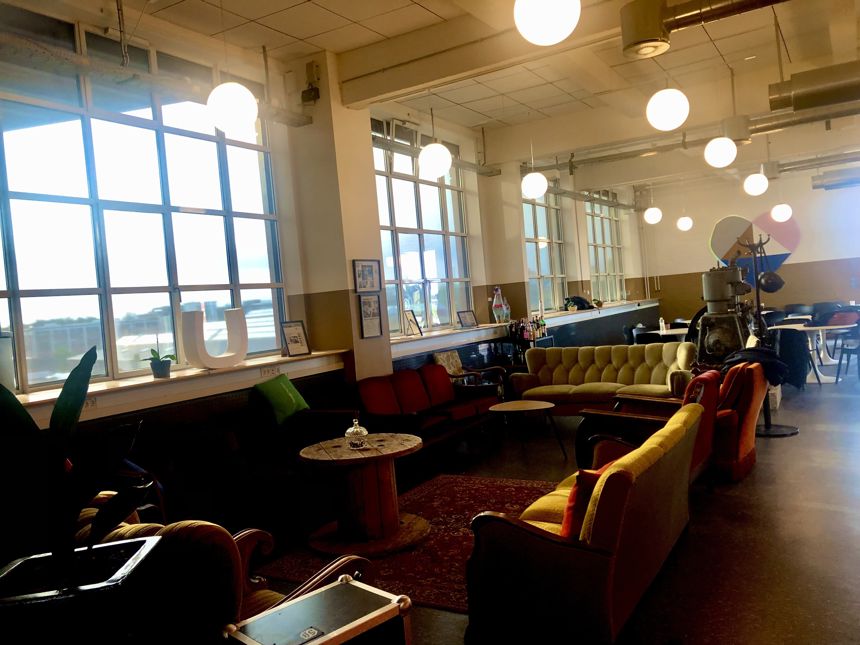 Umbraco Community consists of 7 teams from Accessibility to Packages to Documentation we spent the morning getting to know each other and after some well overdue hellos and hugs we got with our specific team to establish our plan of what we wanted to achieve before we left - which primarily was to set out what we want to offer the community over the next couple of years.
Following this we had a fantastic talk from the fascinating Mette Balslev Lorenzen on stress, anxiety and burn out in the workplace. How to see it in yourself and others. We discussed how important it is to remember mental and physical health during the stressful days we can have. To look out for ourselves and each other.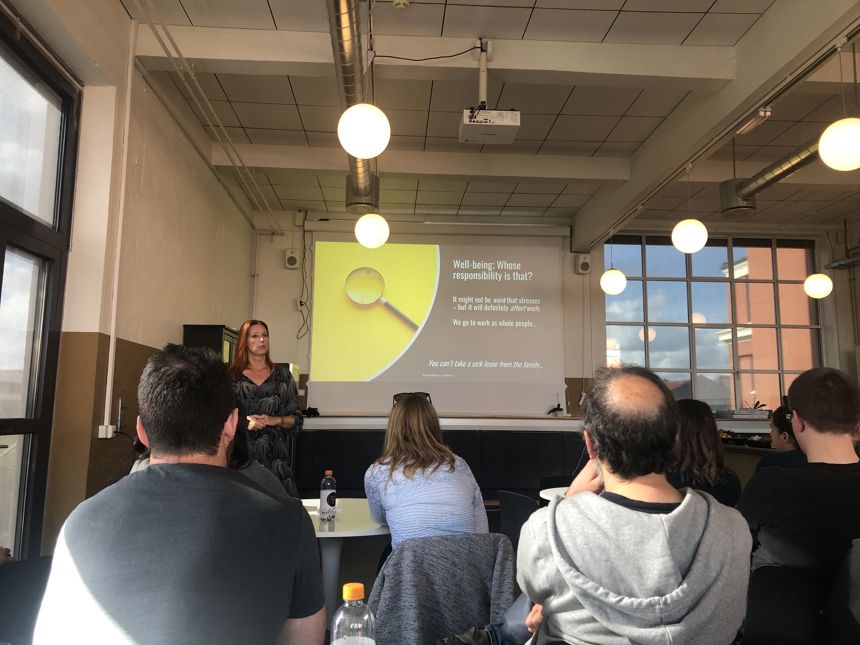 Then after more workshops together to plan the next day we went out for a gorgeous dinner, drinks and a cheeky bit of foosball!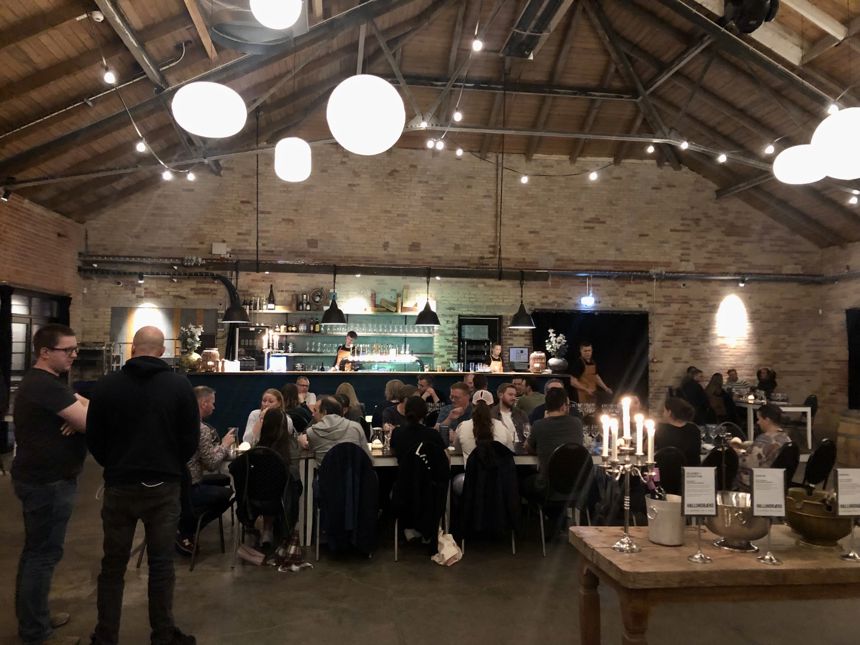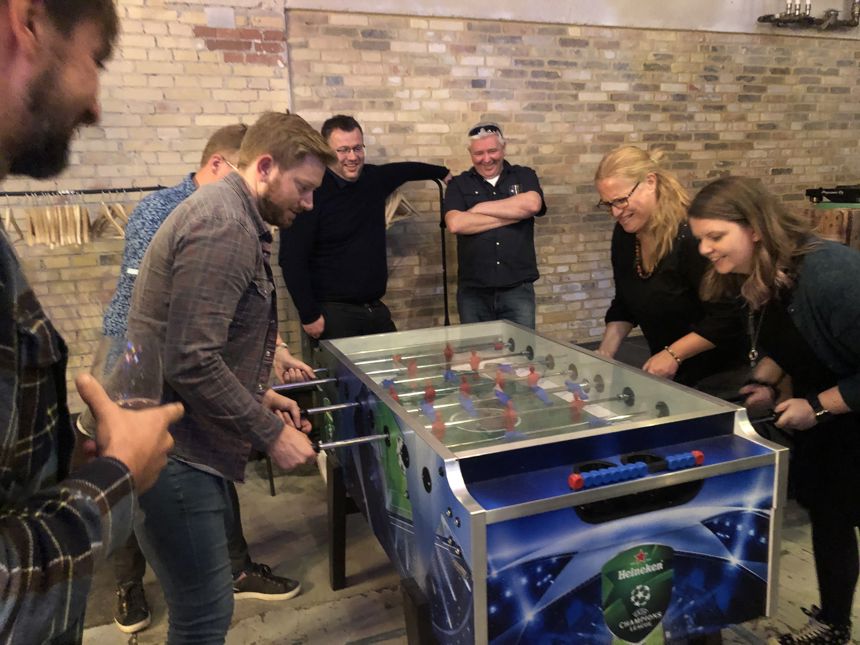 Day two began with a famous Danish pastry and back to the workshops. Within the Docs team we looked back over what we had achieved over the last two years and what goals we had reached:
- Revamping the Getting Started section
- Organise versioning
- Implementing labels in GitHub repository
- Adding contribution guidelines: style guides, cheatsheets, templates and, tips and notes
- Worked with HQ to open the idea of collaborating with community teams 
To name just a few..

After much reflection we felt that as documentation "curators" we had fulfilled our role but we also recognised that there were other opportunities that we can explore and still be a part of this brilliant community.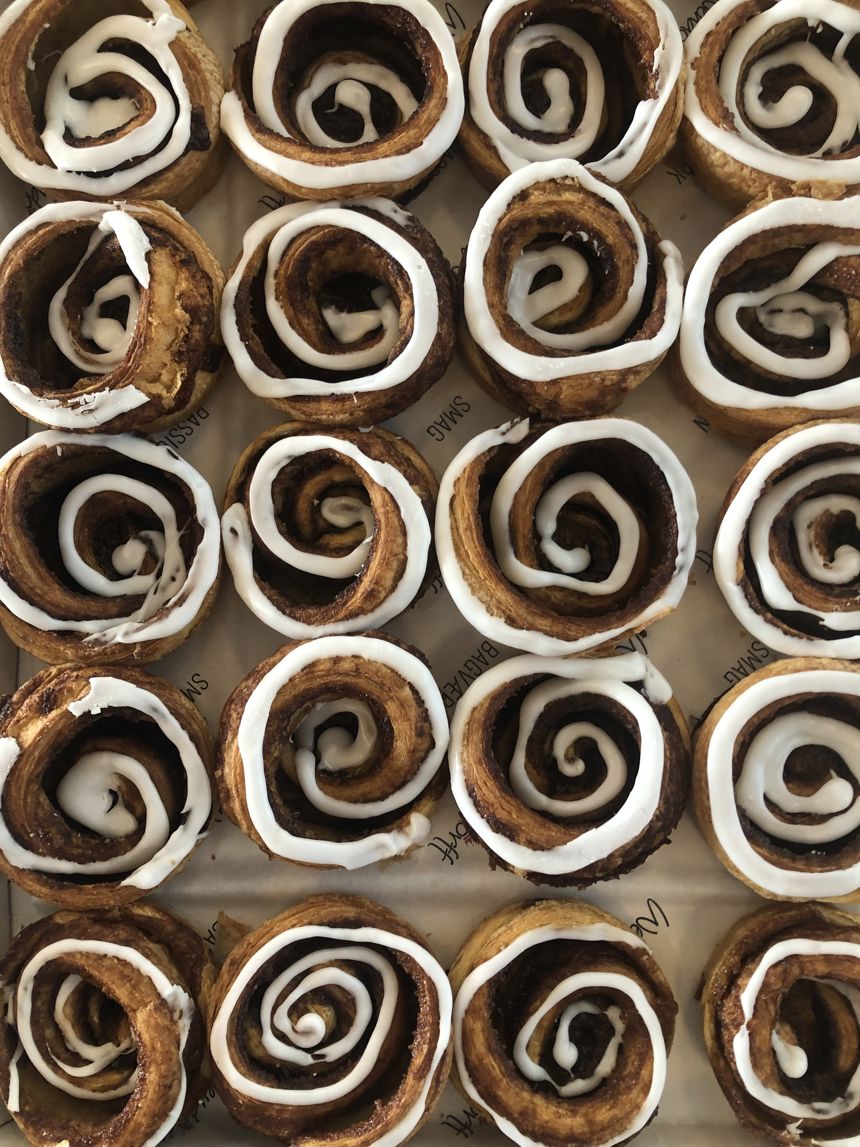 Some ideas included creating a team for a 'Sample Kit project' which will focus on any missing code samples within Umbraco's docs providing consistency and identifying where the docs need to be updated in relation to releases. Bonus features of this include promoting best practice in terms of project structure, internal testing and bug reporting and also helping anyone new learn the code in a sensible and clear nature. 
Another idea was to create a 'Documentation Sounding Board' (DSB - not to be confused with the Danish train operator but a fun coincidence regardless!). This team would be more fluid, based on community/user feedback. Day to day Slack availability and public forums such as Discord to answer any questions or queries, general advice for the docs. 
The main aim being to help resolve technical contributions but also to encourage community input and involvement. 
So as you can see, a lot to think about and these conversations are still ongoing. If you're interested you can view our presentation which we gave back to the teams at the end of our work together. If you'd like to read more about this then our team leader Sofie Toft wrote an article on this.
Added to all of this, as all teams were present we have the opportunity to collaborate with each other to make sure Umbraco is and remains a forward thinking platform that constantly thinks of its users - whatever their skill level and role.
Once we were all done it was back to Storms to relax and thank each other for a great couple of days. All in all it was a fun and full-on experience and I can't wait to see what happens next in the Umbraco Community - it's a great place!