I've been part of the Gibe team since the start of September but only ever met everyone via online meetings due to me being based in Edinburgh and the rest of the team being in the south of England. So when I was asked if I wanted to join everyone in Portugal for the annual work get-together, how could I say no? 
I caught the plane from Edinburgh, which was scheduled to get me to Porto about an hour before the Bristol flight was due in. In the end, I landed 20 minutes after everyone else had arrived but I was through passport control and into the arrivals area pretty quickly. 
I spotted Steve, who I know and I have met a number of times in the past and he was with the rest of the team. After a very quick hello to everyone, we were on the bus to our hotel. 
With only meeting people on web calls, I expected to feel super nervous about meeting everyone but while on the bus I realised, I had no nerves. Everyone was super friendly, we were all chatting as if I'd known them all for years. It was fantastic and really set the mood for the rest of the trip. 
We arrived at the hotel at about 9:30 pm and had a quick drink in the bar, which was much needed by all of us! Then it was time to head out for our first team meal together.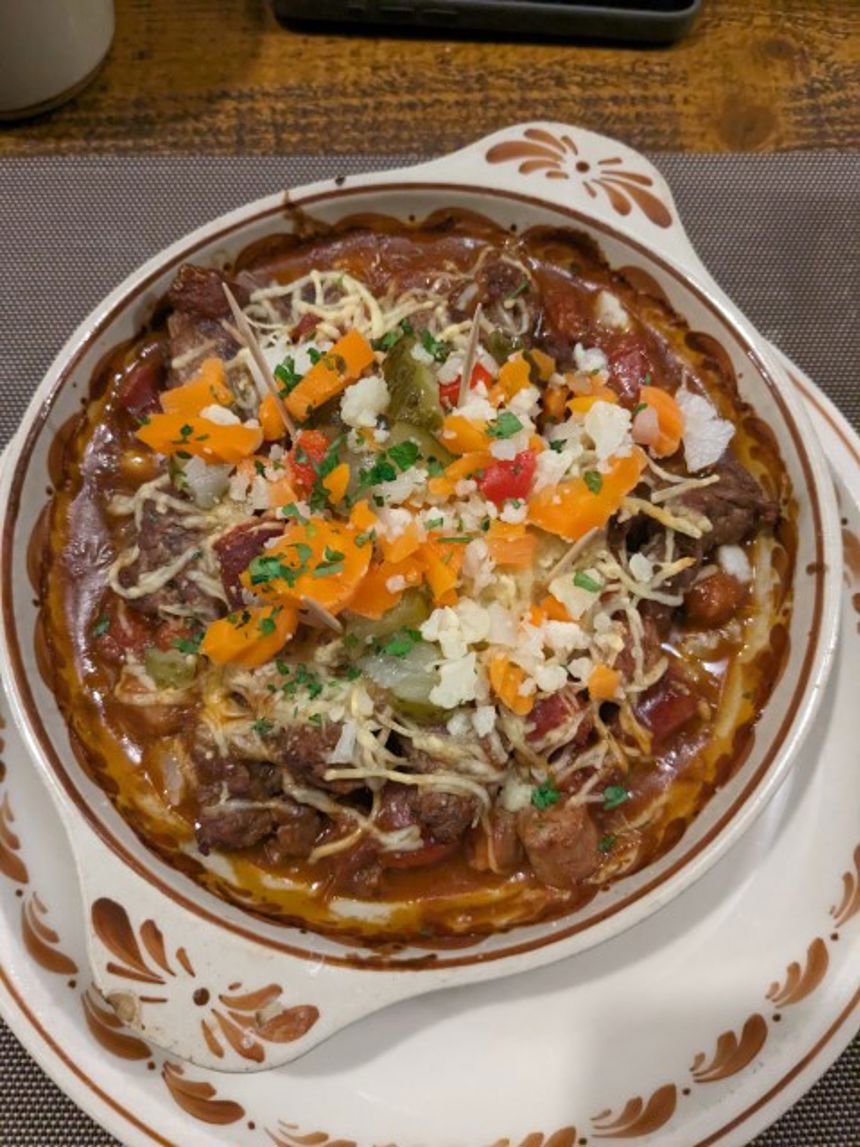 Day 0.5
We arrived at the restaurant and after a bit of a wait (ok, a long wait), we were seated. After another wait (yes, another long wait) we were finally served our dinner at 11:30 pm! The food was really good but by the time it all arrived, most of us just wanted to go to the hotel and get some sleep. 
I had the Pica pau, which is a traditional Portuguese dish which is full of meats in a thick gravy. 
We got back to the hotel about 12:30 am and I passed out pretty quickly. 
The plan was to get up early for a run and to explore the city before breakfast but I opted for an extra hour in bed instead.
Day 1 - Bus Trip
We had a bus trip booked at 8:30 am and so after a few hours of sleep, we were all up and having breakfast - although many of us were still full from dinner the night before. 
The hotel had a fantastic spread of food on offer and I made a mental note to try and enjoy some of it tomorrow. I just had a couple of pastries and a number of cups of coffee to get me ready for the day ahead. 
The forecast was for rain for most of the day but it was still a nice temperature.
The bus tour left on time and took us out to Pinhao before an hour-long boat cruise along the Douro River. The cruise took us up the valley and it was a lovely way to see the sights.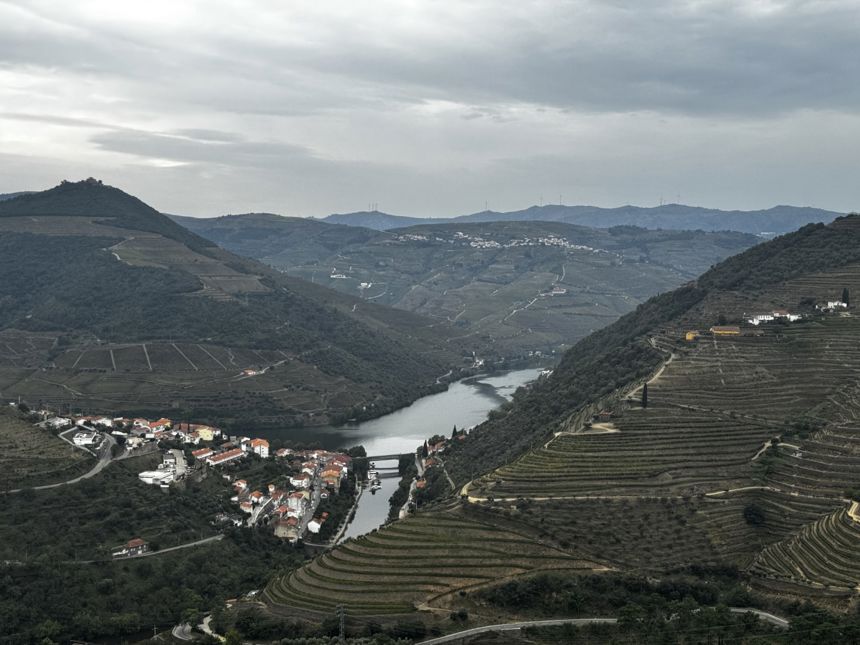 Once back on dry land, we were back on the bus and heading to our first of two port tastings of the day. 
It was really interesting hearing about the vineyards, how the port is produced and also getting a chance to taste the different varieties of port, for example, I wasn't aware that you could get a white and a rose port. I  always presumed it was just red.
The day was long but everyone really enjoyed the tour and tastings. 
Once back in Porto again, we all headed out for dinner to try the traditional Francesinha. 
Francesinha is a sandwich like no other. It's filled with layers of steak, ham and sausages, topped with melted cheese and a fried egg, then drenched in a beer gravy. It is traditionally also served with fries on the side! It was amazing but after the large dinner the night before, I was really surprised that I managed to finish it. There is also a vegetarian option which I heard was also just as filling. 
The table was buzzing with chat and laughter and once everyone had finished, we all headed out to a local bar until the small hours of Saturday morning. It's reported that some didn't get back to the hotel until 4:30 am. 
Day 2 - a slow start
As you can imagine, the morning took a while to get going, but for those who were up and awake, there was an option to do some local sightseeing. 
We took a nice leisurely walk around the streets of Porto, admiring the famous tiled buildings and also visited the Torre dos Clerigos which offered amazing views over the city from the top.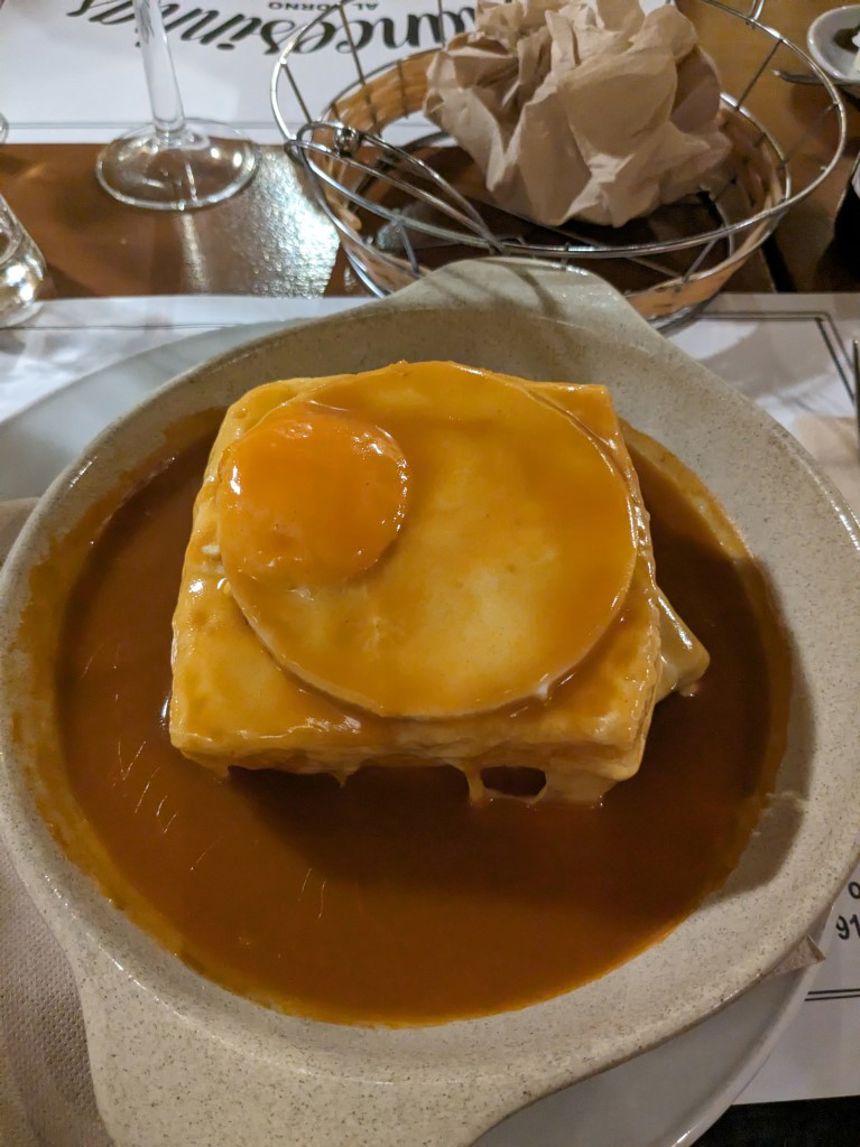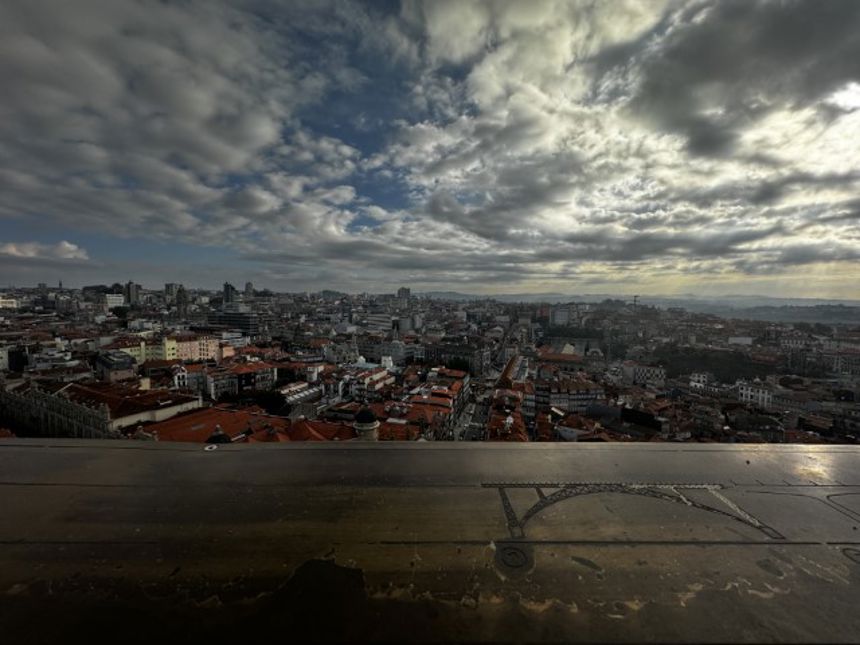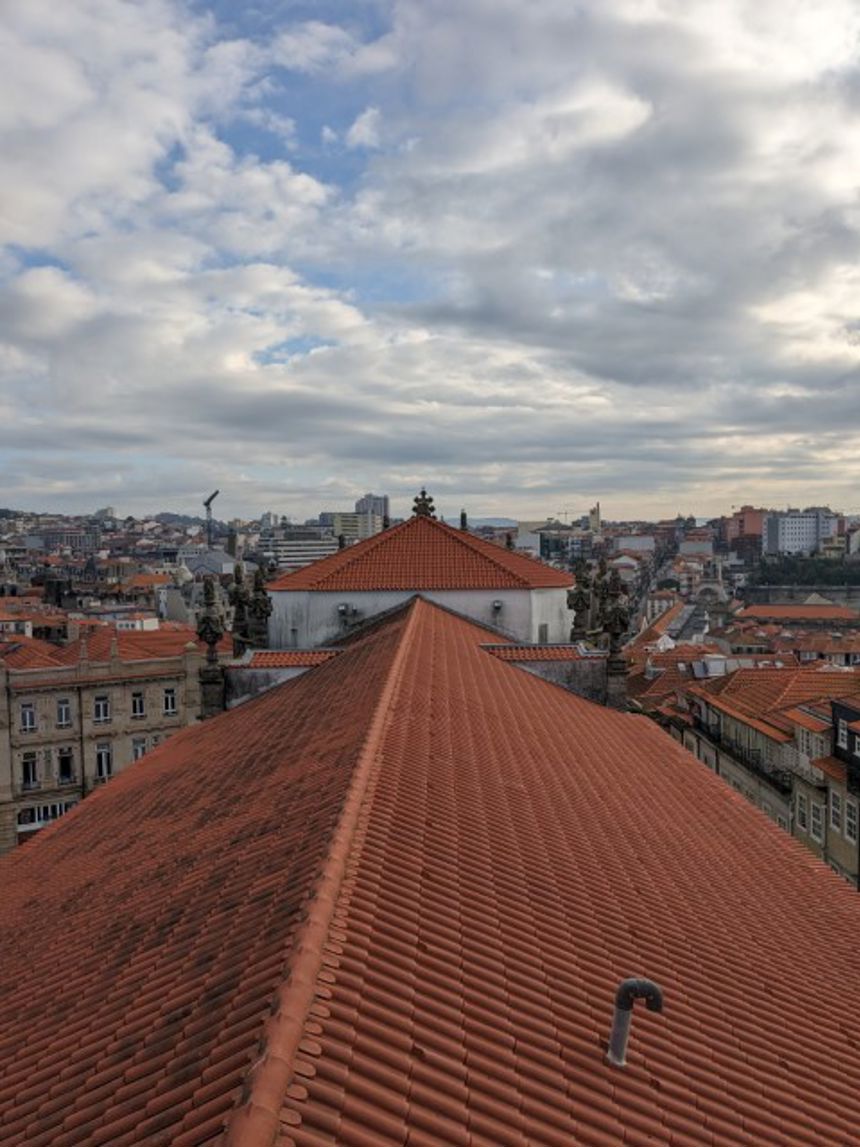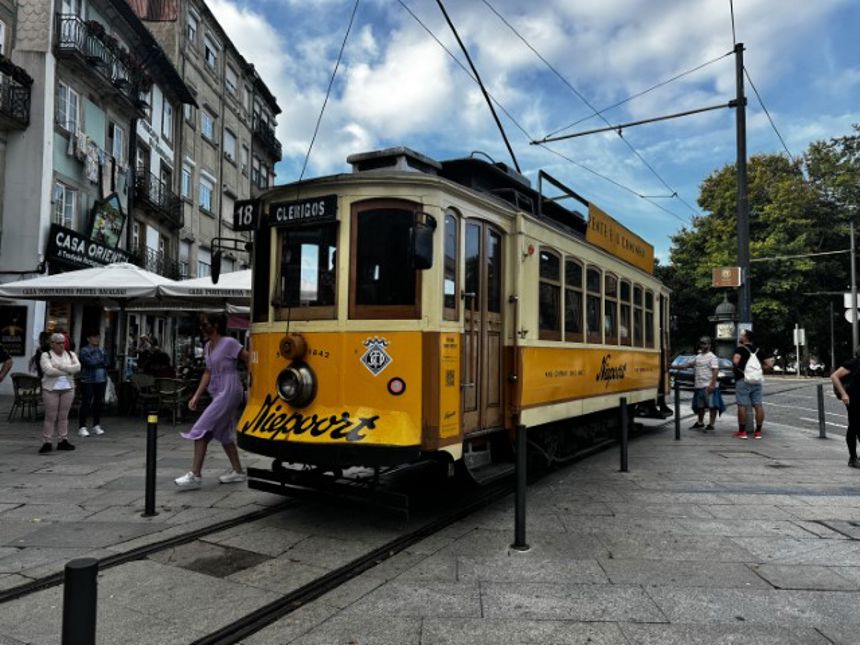 After some sightseeing we all met up at the hotel pool and enjoyed an hour or so relaxing before heading out for more amazing local food and more port tasting. 
We all took a walk along the waterfront and headed over to Gaia, which is the side of the river that has all the port cellars. The reason for this is due to the direction of the sun. The sun shines on Porto but keeps Gaia cooler in the summer months, which is perfect for storing the port. 
After the day of sightseeing we all pulled on our best outfits and headed off to Flow, which is a very nice restaurant in the city. The food and service here was exceptional! 
If you are in Porto and want a special dinner out with friends or family, I would highly recommend it. No-one had a bad thing to say about this place. 
As you can probably tell from this post, there was a lot of food and a fair amount of drink involved in our trip but it was such a great 3.5 days. 
Day 3 - time to leave
Day 3 was mostly spent getting ready to leave Porto. We all headed to the airport and said our goodbyes. I was the only one not flying back to Bristol so I gave a wave and off I popped to board my delayed flight back to Edinburgh. 
I really enjoyed meeting the team in person, seeing Porto and getting to know everyone a bit better. 
Porto is a lovely city and I will be heading back for sure - one thing I would do though is take some euros with me. A number of places only took cash, which I wasn't prepared for and only had my bank card. 
There is so much more I could tell you about the trip but a) it probably wouldn't make sense b) the blog would go on for ages! and c) I'm not sure if I'm allowed 🤣 but all I will say is, it was fantastic and I really enjoyed myself. Thanks Team Gibe for making me feel so welcome.