RESEARCH AND DISCOVERY
We listen to our your business objectives and, most importantly, your user's needs. When you start your first project with us we will talk to you about your business, marketplace and target audience so that we can offer the best advice. We will understand your objectives and set KPIs to ensure that our solution will deliver the best results for your business. We engage with your users and key stakeholders to ensure all requirements are captured.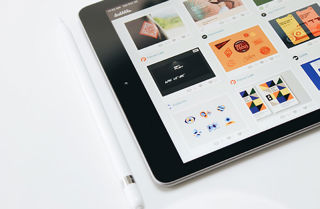 MARKETING AND COMMUNICATIONS STRATEGY
Passionate about developing consistent, multi-channel experiences, we will work with you to integrate your on and offline marketing and communications strategies across all channels. We have plenty of experience with building email campaigns, CRM and social media programmes.
We are experts in building websites optimised for SEO and providing the most up-to-date analytics strategies to ensure your website, communications and campaigns perform and help you grow your brand presence, awareness and your business.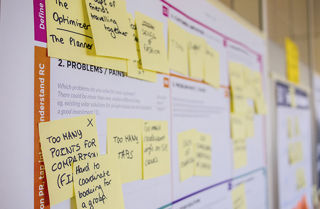 CONTENT STRATEGY
We strongly believe content is king… it sounds like a cliché but it's true. The best sites are designed around content that has been carefully constructed with user's needs in mind.
We work closely with you to design a proactive content strategy. We support the migration of large quantities of existing content, the development of content plans and can get involved in the creation of your content. We work with some great copywriters and content specialists. We're always happy to create accompanying design assets and styles to make your content work harder.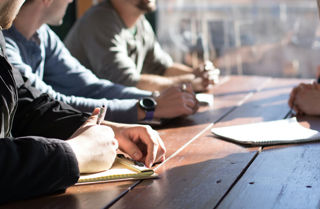 AGILE PROJECT MANAGEMENT AND PLANNING
Gibe has a robust project management process based on years of experience working in large digital agencies for some of the most prestigious brands in the UK.
Our approach is agile with a waterfall wrapper. The agile part offers flexibility allowing you to control your budget but vary your scope, meaning your budget will work towards features users will need and not on features they'll never use. The waterfall element means and upfront agreement is made so we are clear on the over-arching strategy and can ensure budget management.
We recognise that your business priorities can change as we learn new information, so our approach gives you flexibility over what the end solution will look like. Work is produced in two-week iterative sprints so we can always present you with finished, usable work at the end of each sprint for you to review. Iterations allow us to produce well-rounded solutions that you have helped us to design and evolve each step of the way.
SUPPORT
Like a new car, your website needs occasional maintenance to keep it up-to-date! We are flexible on the size and nature of our support arrangements that range from ad-hoc requests to monthly retainers. These can easily be scaled up or down depending on use. We actively encourage a continuous improvement approach. Our belief is that a website is never truly finished and regular investment pays dividends.