Augmented reality has been a greatly talked about phenomenon that has made it's way to the lucky few who have sat on a rollercoaster with the Oculus Rift or sampled exhibitions which use Virtual Reality to explore an idea. Now Nintendo have made a humongous comeback with the help of developers, Niantic to produce a mobile game that has got everyone running around town on quests to catch Pikachu. 
You may have already heard stories about how Pokemon Go has exposed cheating boyfriends, turned people's house into a gym or how players have continued to catch Pokemon even when their loved ones are in hospital. 
Pokemon Go has attracted more users than Twitter within it's first day of operating in the United States, better yet, it has done this without any real marketing efforts. It seems like the power of nostalgia and social media alone has led to this app becoming viral. What better time to explore the good bits and the bad bits. 
Pro's - Heck, we're all moving a bit more now
The Nintendo Go app is doing for 2016 what the Zombie Running app did for 2012. Thanks to these apps, exercise sceptics aren't thinking twice about running round the corner to catch Jigglypuff or walking to the nearest Pokegym. Any app that encourages physical activity is never a bad thing, right?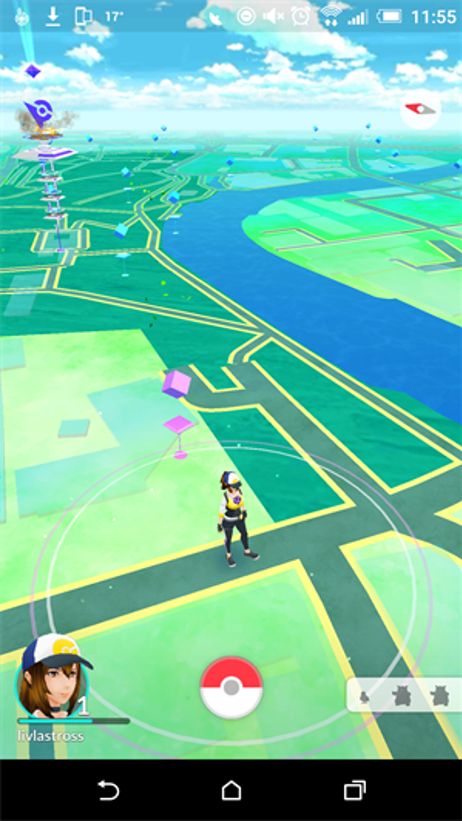 Pro's - Oh, the nostalgia of it all
We love to recycle memories from the past. It's an excuse to revisit a decade gone by with a new found vigour. How will the world of gaming continue to revive old games through the powers of augmented reality? Will we start to see virtual reality simulators for Diddy Kong Racing? Omg, just think.
Pro's - New Nintendo friendships formed
You suddenly see three other people holding their phones looking at you asking 'Did you just catch Alomomola??'. I have heard about friendships formed through Pokemon Go in the UK and it's not even officially out yet.
An agency in Atlanta have already turned their cafe into a Pokemon cafe and have seen increased profits as a result of turning their cafe into a Lure. 
Pro's - It's one step closer to augmented reality
I fully expect the world of augmented reality to continue pushing the virtual possibilities, mixing real life with the world of technical visionaries. This is a world with no boundaries that could potentially improve all aspects of our life from entertainment to health care. Bring it!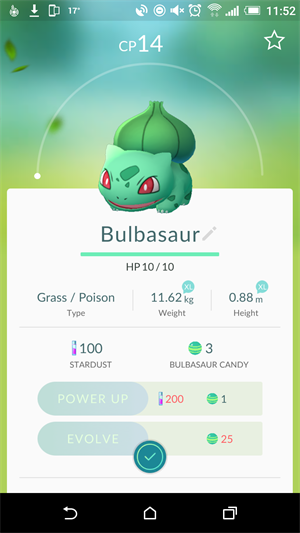 Problems with Nintendo Go
Cons - Historical institutions need politeness, not games
Auschwitz Museum has asked Pokemon Go players to go elsewhere. Who can blame them, there's a time and a place for a) playing with your phone b) playing a game. The app uses Google Map technology which means any landmark is visible to the app, this is a bad thing when the landmark or institution was not designed for games.
Cons - Not another reason to look at my phone
If checking weather, checking train times or finding out live results from the football isn't enough to make me look at my phone atleast five times in an hour. For anyone who hates people who walk and stare at their phone during the busy lunchtime hour then I've got news for you, it's going to get worse.
Cons - Privay issue with Google
With options to login via your Google account, there were talks about Niantic and Pokemon Go having 'full access' to reading and sending emails as the user, as well as access to all Google drive content. Nothing has been confirmed and everything has been denied but it does make you think.. it's a free app that wants us to log in with our Google accounts. Hmm.
Cons - Security vulnerabilities 
Where the app hasn't been officially introduced into the UK, British audiences are looking to all sorts of means to get hold of the app which introduces a security vulnerability to any scammers or malicious malware who want to start circulating malicious software. If it's not just phone security, then basic personal security is compromised by walking around absent mindedly with phone upright.
The Metro have identified safe ways of downloading Pokemon Go for iPhone and Android users. 
Will Pokemon go or stay? 
There are a whole host of things that could go wrong with this app, from security vulnerabilities to turning people into walking advertisements for thiefs. Provided people remember that they are still 'in the real world' by respecting people and property in surrounding areas then it should help mitigate some of the knock on effects we're already seeing.
Safety/security concerns taken into consideration, the app can set our imagination alight by transforming a normal world into a sphere of games and challenges. I get the feeling that this is a sign that Nintendo has still got it, so I'm hoping Pokemon Go will stay and continue to evolve.