The day kicked off with an excellent talk by Danny Lancaster about how we as an Umbraco community have the opportunity to be a leader in web accessibility. He argued the importance of making Umbraco an accessible authoring tool and talked about the Authoring Tool Accessibility Guidelines (ATAG).
Next up I gave a talk on an Umbraco package that I have created to test accessibility within Umbraco called Accessibility Reporter. It was my first scheduled talk at a conference and so I was a little nervous about it. However, I received some really good feedback and people asked plenty of questions about the package. I look forward to chatting with more people about it at Codegarden. If you are interested in Accessibility Reporter check it out on the Umbraco Marketplace.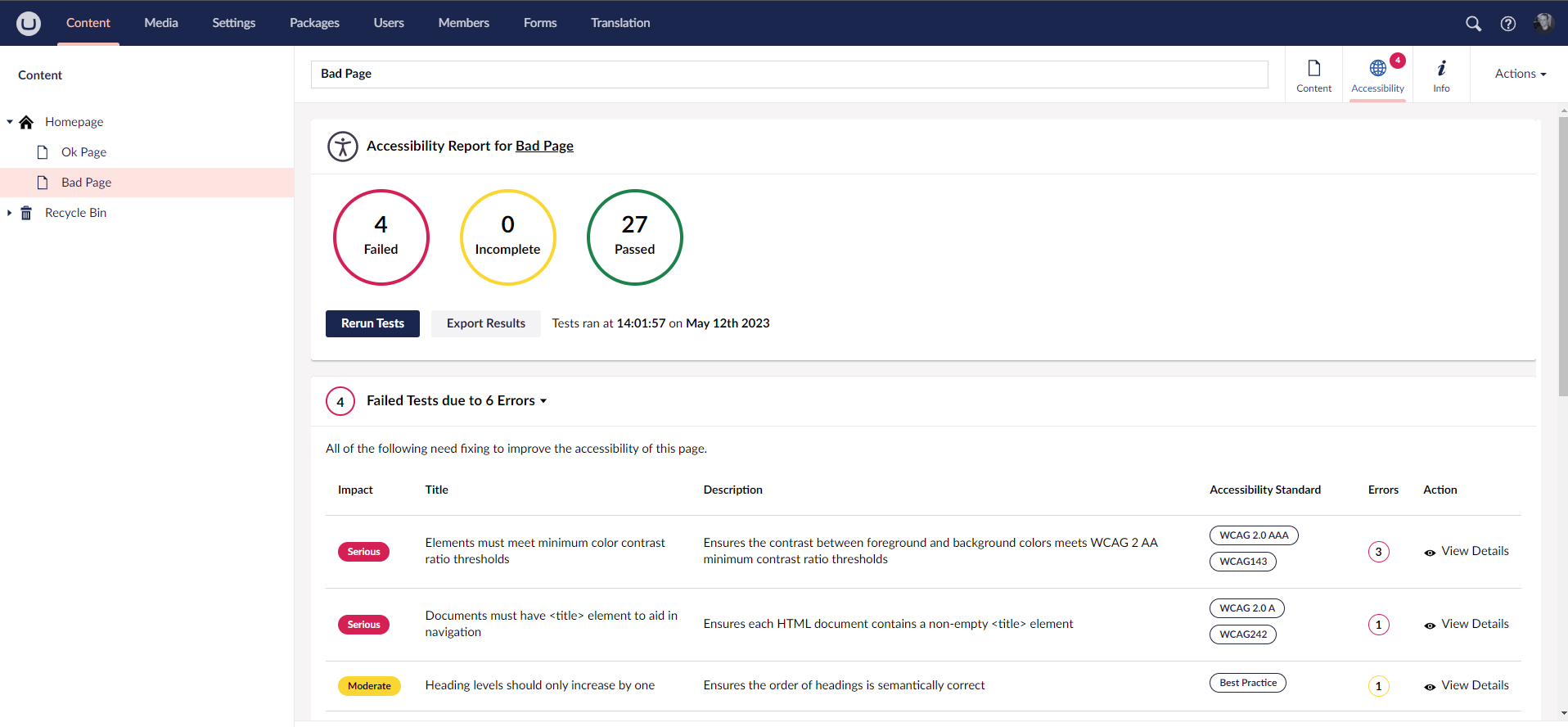 After a coffee break in which I had a scone, Ross Mullen gave an excellent talk on "Mastering the Art of Accessibility Acceptance Criteria for better user story development". It was about taking a pragmatic approach to the 50 Web Content Accessibility Guidelines (WCAG) by reducing them down to a more manageable 10 acceptance criteria. You can read about these acceptance criteria on github.
The last talk before lunch was by Sabrina Jodexnis called "A picture says less than a thousand words". It included loads of good and bad examples of alternative text and has inspired me to help others improve their alternative text.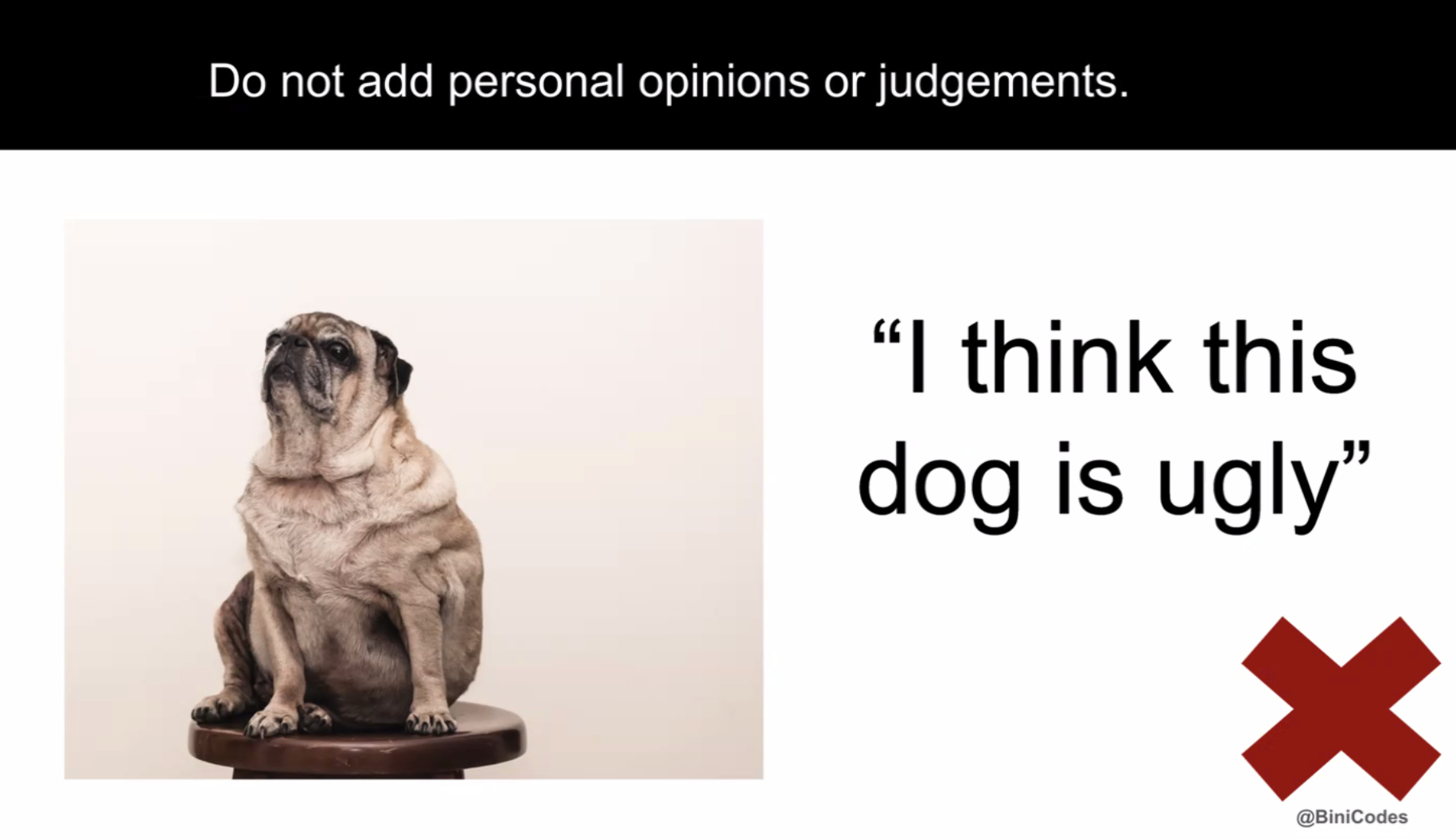 After lunch Ravi Motha gave a talk on "Learn the rules to break the rules", which expressed the importance of getting everyone involved in accessibility; designers, editorial, QA, project managers, the client and developers. The talk lead to a big discussion in the group about the legal side of accessibility and accountability.
Next up we had Neil Collins and Vicki Angus with their talk "Building equity into your CMS: understanding backend user needs". The keyword in this talk was equity. This means designing for fairness and equal access to information, resources and opportunities. Accessibility shouldn't just be an audit at the end, everyone needs to get involved in it early in the planning stages.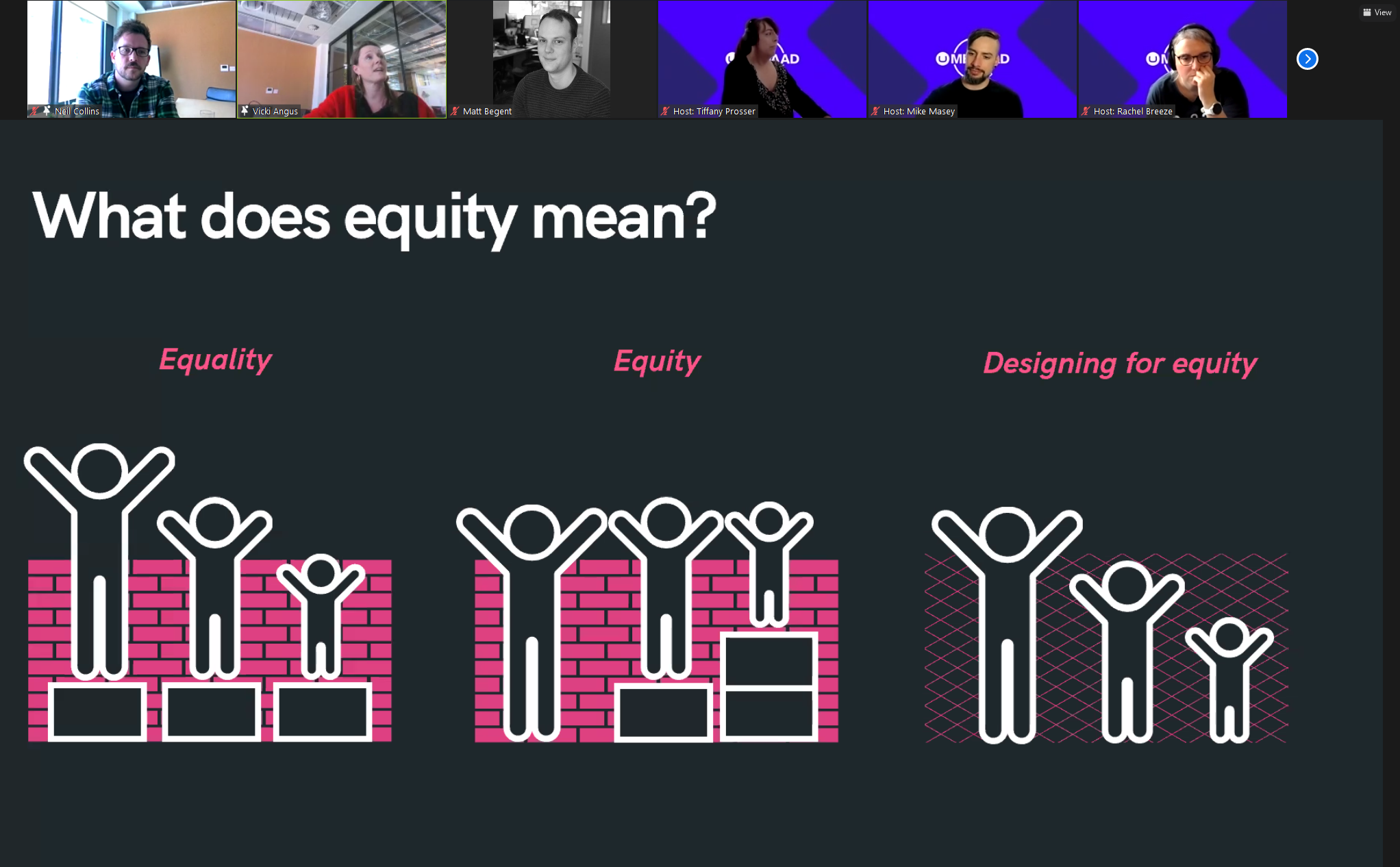 The final talk of the day was a real highlight. Maxwell Ivey, "The Blind Blogger", gave a talk "accessibility is a partnership requiring communication and collaboration". Maxwell lost is vision as a child and it was interesting to hear his experiences with digital services. He argued that accessibility is important as inclusion leads to better design or services and people are so used to products not being accessible that if they are accessible they will tell others about it. I could listen to him talk for hours.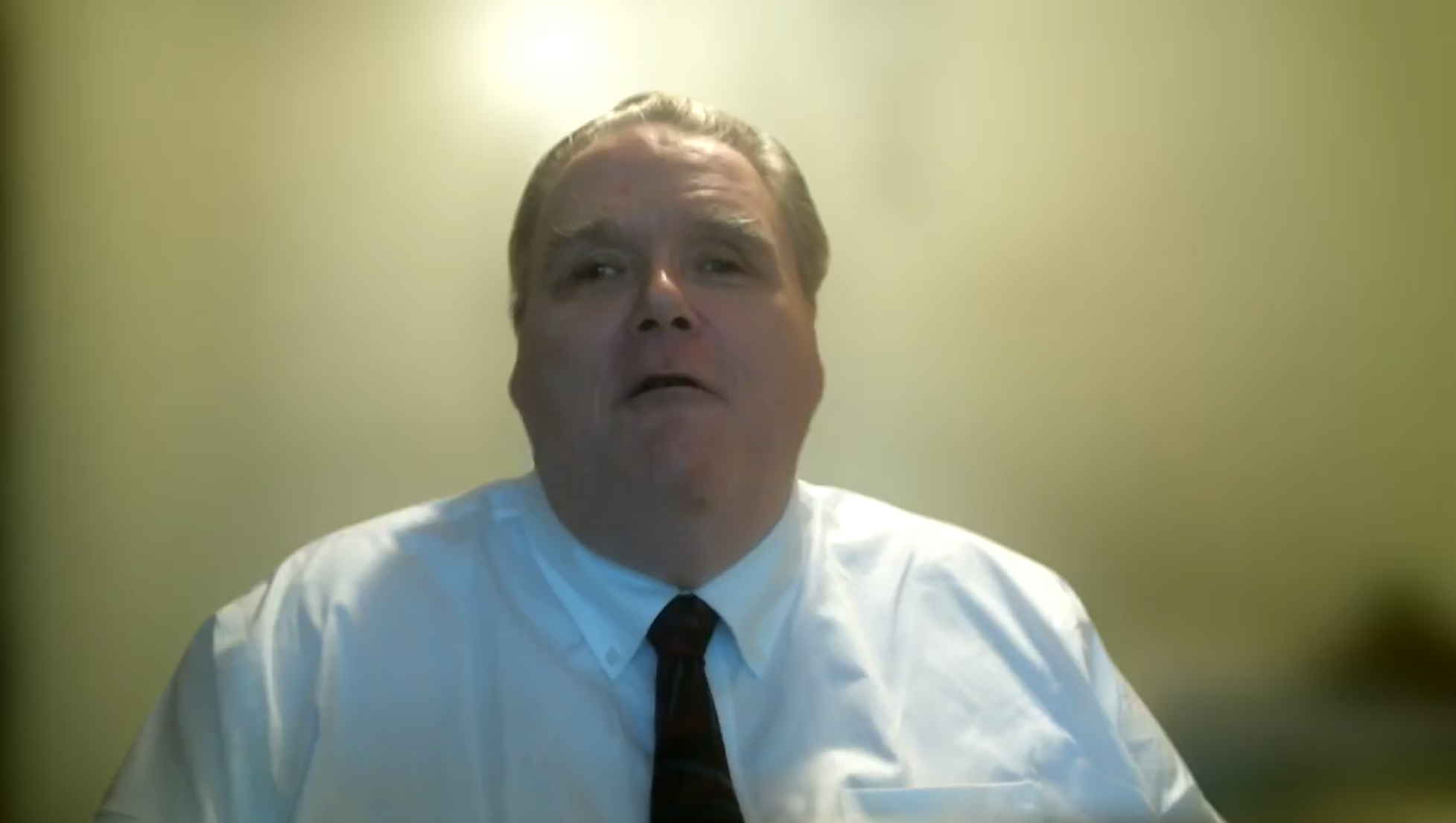 Thank you to the Umbraco Accessibility Team for organising UMBRAAD and I look forward to UMBRAAD next year.