Simpson Travel launches beta site
Simpson Travel commissioned Gibe as their digital partner to develop a replacement for their existing website. We are pleased to announce that the penultimate stage of this journey is now complete with the launch of their new beta website, visible at preview.simpsontravel.com.
Simpson Travel is a specialist luxury tour operator, specialising in Villas, Boutique Hotels and Apartments across European destinations.
The challenges
Their old site was dated and poorly integrated with their back office system, the UI outdated and hard to manage.
Together we have collaborated to create a user-interface that is responsive and easily managed and maintained via the Umbraco CMS. It was an important requirement that their editors had an admin area that was highly usable as their experience of a previous CMS system had proven difficult to use.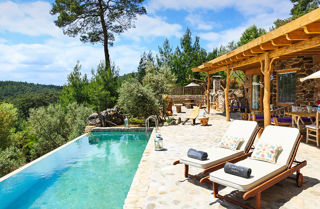 The solutions
Umbraco has provided the solution to making the site easy to edit and maintain.
The site uses a mixture of highly templated pages where the structure needs to be very fixed (such as country and property pages) and highly flexible pages that give the editors huge control over layout (such as About Us content pages and Blog articles). This approach gives editors far greater control and options than a traditional template approach. It also means that fewer templates were needed to be created which meant a more cost-effective way of delivering… more.
A robust booking platform
One of the further challenges has been integrating with Simpson Travel's back office system. Via an API created by Tigerbay we have been able to provide a site that allows users to search for holidays, display up to date pricing, make online bookings and manage their holiday entirely online once booked via the My Account area.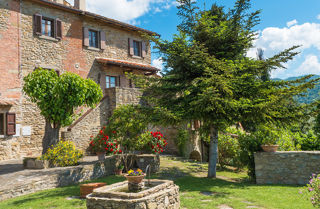 What can it do?
The site lets users book everything from individual villas for couples to taking the whole family to large estates or hotel bookings.
The site offers more information about countries, regions and properties than its predecessor but all designed so that a single page is not overwhelming and is still easy to navigate. Great copy-writing, fantastic image galleries as well as the introduction of floorplans and maps Has made the site more inspirational. An easier to understand booking widget clearly showing price and availability makes for a platform that users will easy to use.
The site is fully responsive and has been designed and built to meet best-practice levels for accessibility.
We have also built in plenty of standard and custom analytics tracking with the aim of generating extensive reports that we'll be able to use to objectively iterate improvements to make the site perform even better.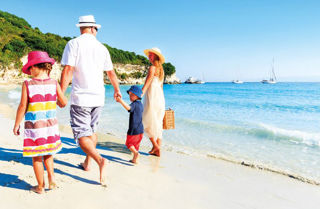 Why we are beta testing first?
Simpson Travel and Gibe are taking the sensible approach of testing the new site out first with a select group before replacing their old site fully. This beta phase has already yielded plenty of useful feedback, most of which has been positive – 91% positive feedback in fact.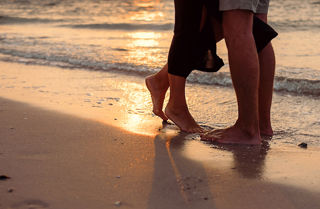 A couple of initial comments from real users:

"Just to say it is so easy to navigate and the fonts and spacing make it very easy to read. Found your old website very good but this is even better - which I guess is what you were aiming for!!"

"Lovely to have floor plans - new website is great"
What happens next?
Off the back of the feedback from real users on the beta launch there are minor UI improvements that we are making to enhance the experience. As always the feedback from real end-users highlights the importance of user-testing at any stage of a project. No matter how experienced and qualified you are, the customer really does always know best.
The site will now undergo a short period of minor tweaks and adjustments. Once Gibe and Simpson Travel are completely happy we'll be ready to transition the old site fully over – and we cannot wait!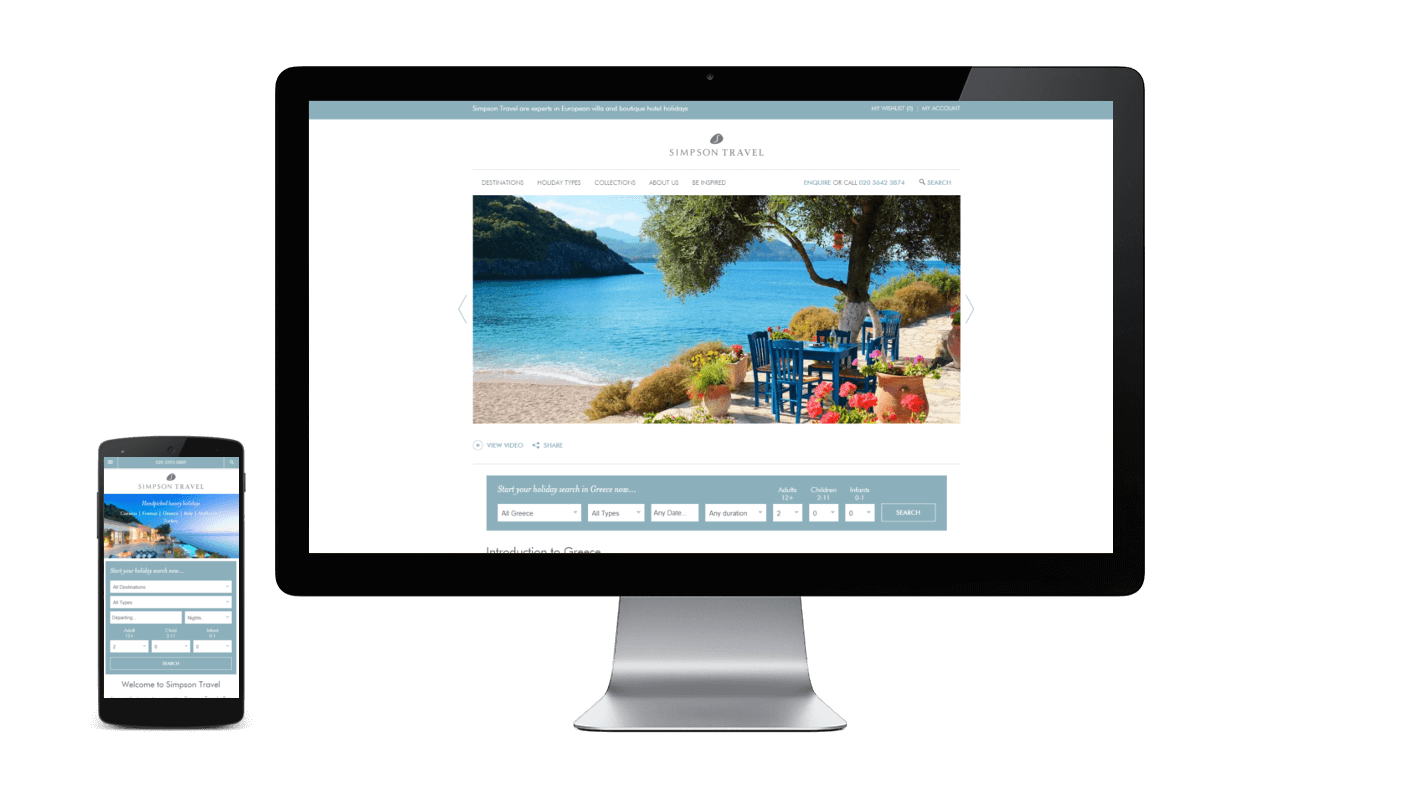 The project will not end there.
We are planning to continuously improve the site over the coming months and beyond. Using the numerous data sources we have available we will be making smart decisions that improve the customer experience and ultimately increase the number of bookings made online, with high customer satisfaction.
Feel free to visit the site yourself, which at the time of writing is available at preview.simpsontravel.com.