Gibe turned 10 this year; 5 years ago, we started taking our team on holiday as a reward for all the hard effort we put in for our great clients. Our first trip was to Amsterdam, so it seemed fitting to return to the Netherlands to mark our 10-year anniversary.
So, what did we get up to?
Thursday 29th August
The day started in the office, although with excitement in the air!
At 14:00 we've packed up and are on a minibus to the airport.
After a couple of cheeky drinks on the new Bristol Airport terrace (in glorious sunshine!) we're in the air.
We land in Schiphol, take a quick train to Amsterdam Centrale and it's not long before we're all checked into the Radisson Blu hotel.
Then we headed out to explore the local area.
We spent most of our evening outside of Bierfabriek, a microbrewery famed for it's slow cooked farm chickens… and beers. It was just minutes from our hotel and was perfect to soak up the Amsterdam atmosphere and to unwind after our flight.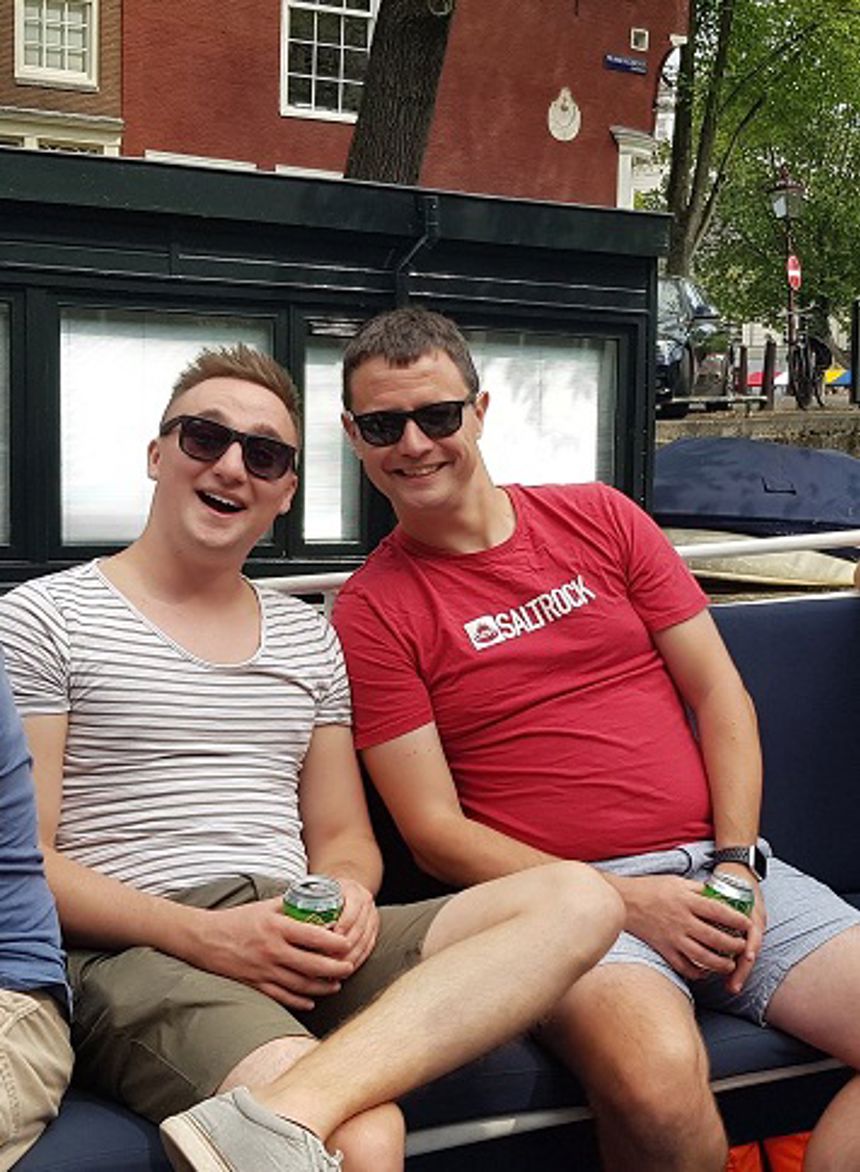 Friday 30th August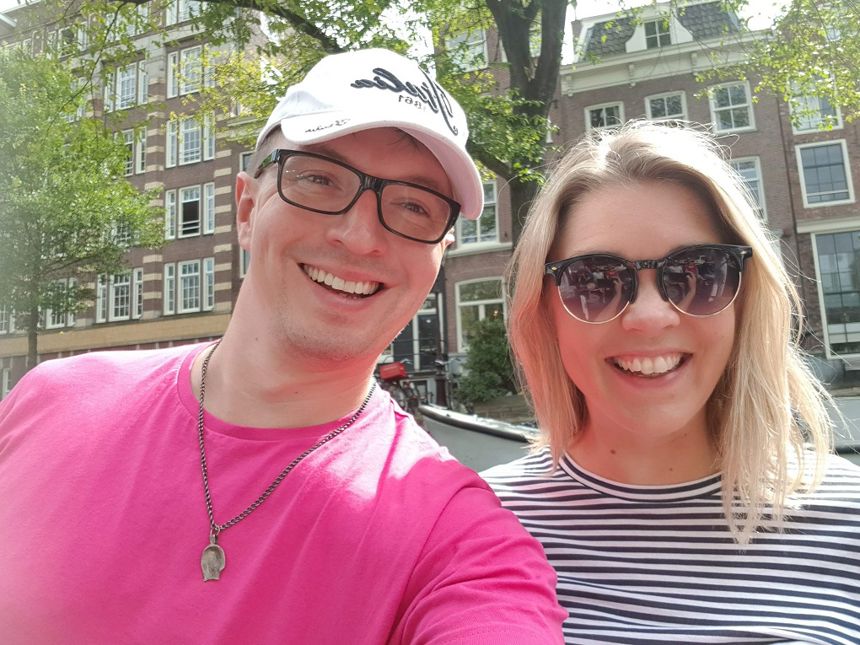 Gibe on water
We start the day with breakfast at the hotel followed by a leisurely stroll to find a boat trip that took us on a 70 minute tour of the canals.
We had a brief stop outside Anne Frank's house, plenty of complimentary drinks, and learnt about Amsterdam's history.
Gibe go on safari
After the boat trip we went to the Zoo.
Amsterdam Zoo is great, very easy to find and access from the centre and a large varied space.
As an old city zoo, it's obvious they've made the best use of every cm of space available with a mixture of new and old enclosures, all of which seem to contain happy, well looked after animals.
But what were our favourites? Well obviously, there are the classics – Elephants, Giraffes, Zebras and Lions enjoy. There were plenty of less commonly seen large animals such as incredibly impressive Jaguars and Komodo dragons. Also, plenty of smaller animals such as Trash Pandas (Racoons), Beavers, Skunks, Prairie Dogs and more. The zoo is big enough that we didn't see them all.
With all the big animals on display it's easier to miss the smaller walkthrough exhibitions where you're in the enclosure with the animals. One habitat had small monkeys, bats, birds and lizards running/flapping/jumping around you – which with a little patience will have you face-to-face with adorable marmosets.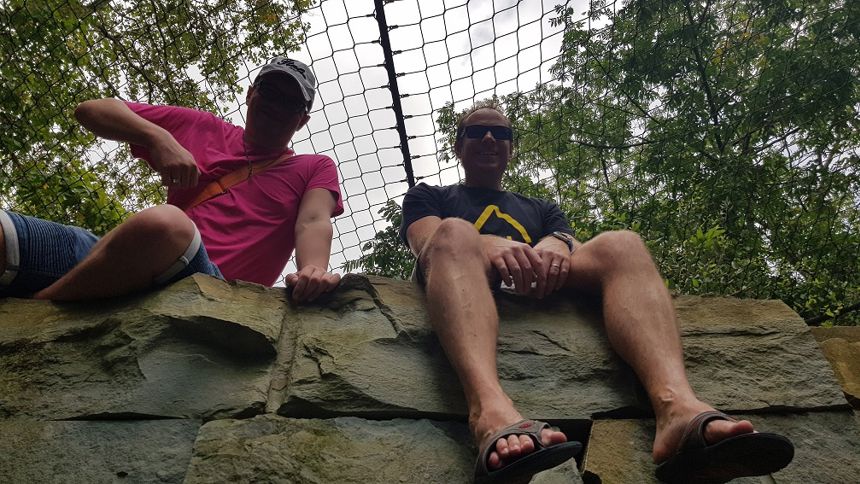 The aquarium is old and set out a little like a museum, but its tanks contain an impressive array of grand specimens.
Despite spending the best part of the day most of us missed the butterflies, the sea lions, penguins and planetarium – I'm sure the Gibe Zoo enthusiasts shall return!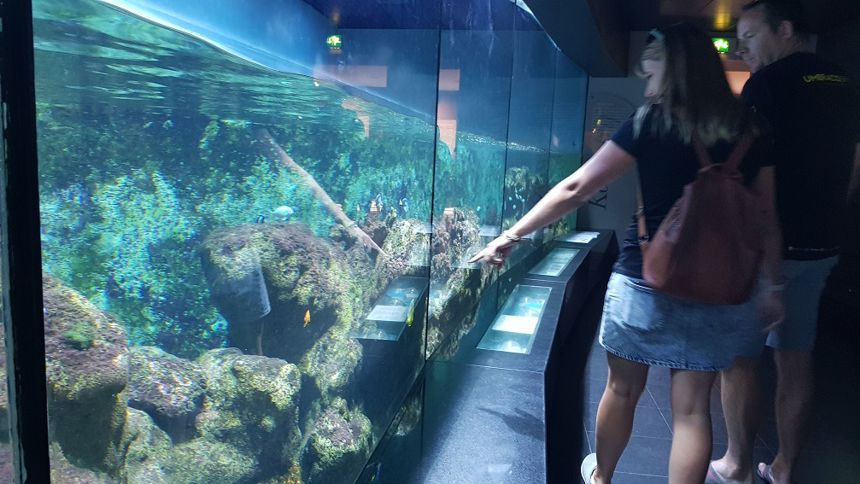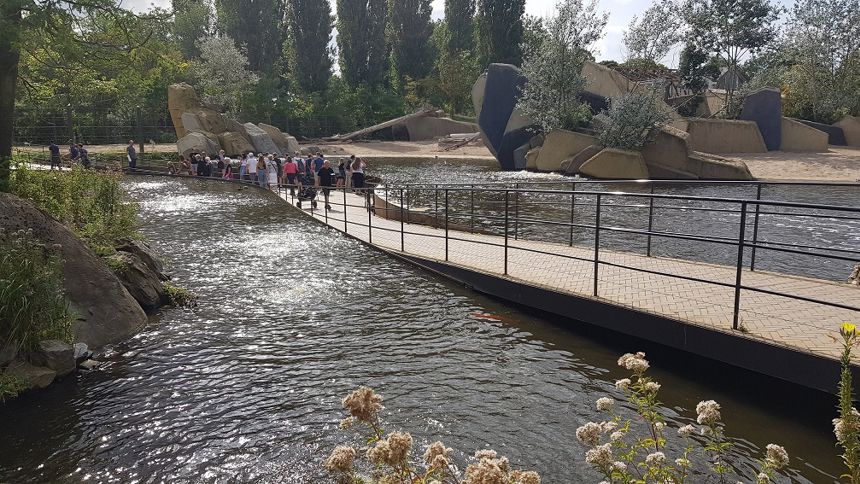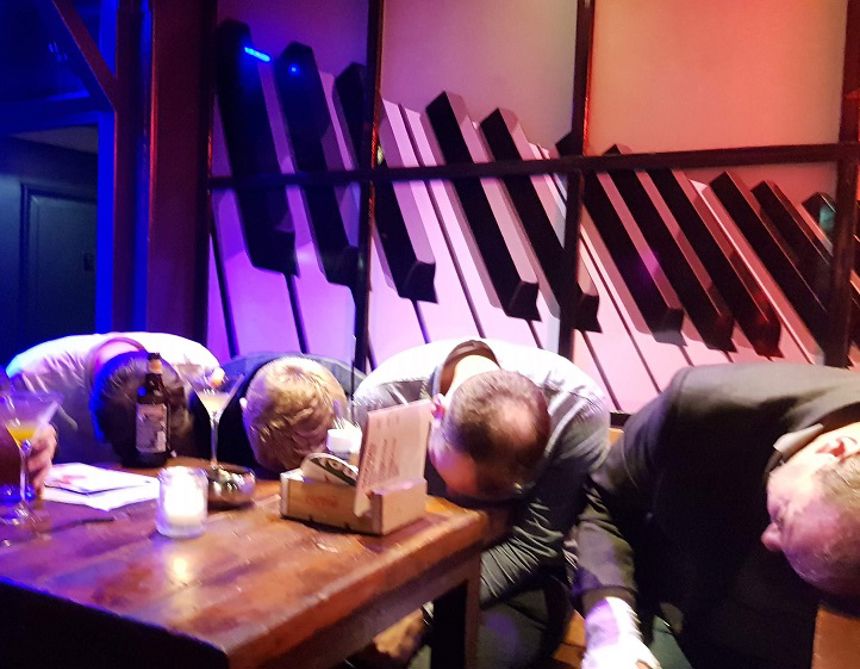 Gibe try traditional Dutch food
Our evening begins in Restaurant Haesje Claes 
This is a traditional style restaurant serving excellent classic Dutch and European food. Many of us opted to try the classic dishes, with Pickled Herring or Smoked Mackerel starters and Hotchspotch Stampotten mains. Delicious!
We had a private room for the whole team to sit together. Service, food and wine were excellent – as of course was the raucous conversation and laughter.
Following dinner most of the team went on a little explore to local bars for civilised** drinks and conversation.
** there was nothing civilised about it.
Saturday 31st August
Renaissance Gibe
Saturday took us to Rijks, a grand museum featuring many works by Rembrandt, amongst many others.
Saturday was a day of exploring with the team splitting into different groups to see different sights and experience the wide array of venues around Amsterdam.
Our last fancy meal
Our evening started and ended at Jansz; an upmarket hotel-restaurant by the canals 
The food was exceptionally good with a mouth-watering set menu offering great choices for everyone. Each menu had the charming message "Happy 10th anniversary Gibe. Thanks for all your hard work team. Enjoy the evening X" which was a lovely touch.
The evening was peppered with good food, great conversation and hilarious jokes.
Sunday 1st September
Gibe keep calm(ish) and carry on
Our last day started with glorious sunshine and breakfast. Most of us took the opportunity for a last-minute wonder around beautiful Amsterdam.
Our flight was meant to be at 2 o'clock but disaster struck when our flight was cancelled. After an hour of panic and crazy ringing round we were able to sort business class Eurostar tickets home. The team were naturally devastated there were no standard tickets available, but we suffered through.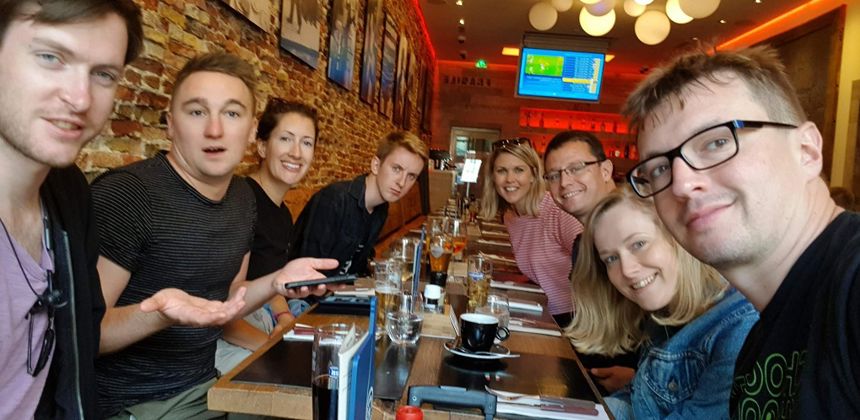 Amsterdam is a beautiful place. We highly recommend it.
Gibe have now been to Amsterdam twice, Prague, Paris and Rome. These trips are a great way for the team to really bond and a reward for their continued hard work. Next year no doubt we shall plan somewhere equally exciting. Any ideas?